EVENT: Amber Muse's Das Boot with Meggy (Suol, Berlin) / 19 July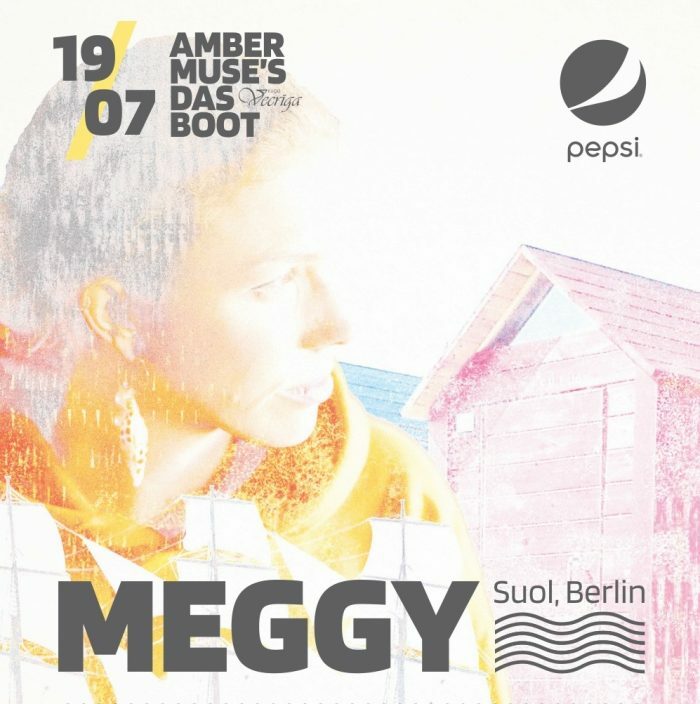 Headliner of the third Das Boot party this season will be DJ, vocalist and songwriter MEGGY (Berlin). She started getting into the groove from her first encounter with one of the well-respected clubs in town, the old Tresor. Shortly after, Meggy started her music career and collaborated with Fritz Kalkbrenner, Tigerskin, Ardalan and Rampa, and released on Suol, Rebirth and Defected.
LINE-UP:
● MEGGY | Suol (Berlin)
● TARAN & LOMOV | Amber Muse
● WILL SONIC | Purveyor Underground
TIMETABLE:
22:30 boarding to "Vecrīga";
23:00 departure for sail;
02:30 return (no stops during the journey).
Limited capacity: only 150 people on board.
Location: Vecrīga boat (11.Novembra krastmala 9, to the right of the Akmens bridge)
Free Amber Muse mobile app for Android/iOS: http://onelink.to/f9gxgu
Android: https://goo.gl/KhwPdD
iOS: http://goo.gl/I0K6e7
Supported by: Pepsi, TestPress.news, Pm-Tm.