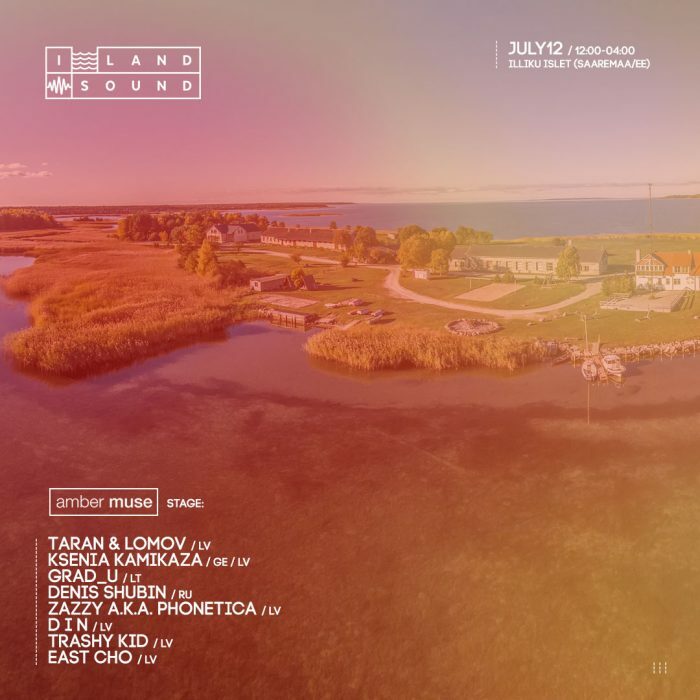 Amber Muse comes to I Land Sound 2019! We will take over the Terrass stage with Funktion-One sound system on Friday, July 12, on the beautiful islet Illiku (Saaremaa) in Estonia. We have made the international line up with some of our own and favourite artists:
Taran & Lomov (LV)
Ksenia Kamikaza (GE/LV)
grad_u (LT)
Denis Shubin (RU)
ZaZzy a.k.a. Phonetica (LV)
D I N (LV)
TRASHY KID (LV)
East Cho (LV)
Stage opening time: 12:00-04:00.
I Land Festival 2019 (www.facebook.com/events/777598099257396) takes place from July 11-14 with six stages and around 150 artists. Plus performances, art installations, fire sculptures, workshops, lectures and more.
Location: Sadama 19, Orissaare, Saaremaa, Estonia (189 km from Riga).
You can get there by LuxExpress bus (until Orissaare) or by car. If you go by car, check the ferry schedule (from Virtsu to Kuivastu) and tickets: https://www.praamid.ee/wp/?lang=en.