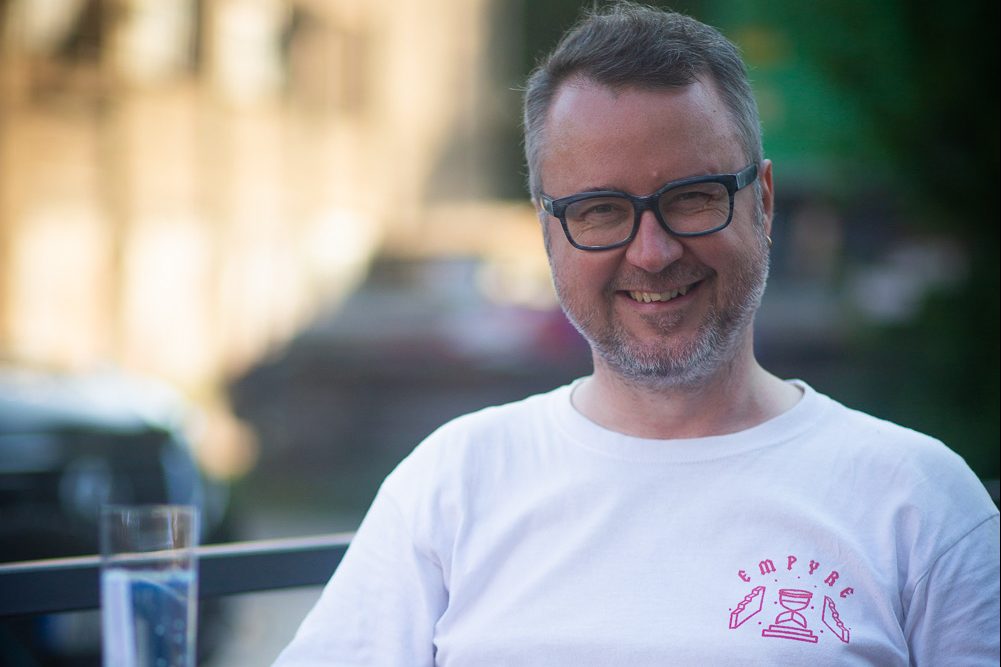 Bogdan Taran is one of the very few Baltic DJs who performed at Love Parade in Berlin in 2006 (Baltic Groove Union float). He was the opening act of Sensation White show in Latvia and played a warm-up set for Paul Van Dyk in Riga in 2008. He's one of the leading names in Latvia's club scene and has been voted Nr1 DJ in the country 4 years in a row (2004, 2005, 2007, 2008). Bogdan has also received a special award by National TV & Radio Council of Latvia for "Dance music development" in 2009.
Since early 90's Bogdan has been a respected figure in Latvia's music journalism — be it a TV show (IGE TV, KS-Video), press articles or radio programmes (Radio Dejas, Mix FM, Super FM). His highly acclaimed dance specialist radio show "Dance Box" has been running since 1998 until 2016 in Latvia, Lithuania, Estonia and Moldova.
Bogdan has performed numerous international gigs in such countries as Lithuania, Estonia, France, Germany, Ireland, Russia, Finland, Belorus, Moldova. His festival appearances include UNDER Festival, Positivus, SunDance Music Festival in Estonia, MN2S Stage at Essential Knockout Festival, Baltic Beach Party and Moonlight Party in Latvia, Fashion TV Baltic Carnival and many more.
He and Max Lomov produce music as Taran & Lomov and Queer On Acid, and run record label and events agency Amber Muse Records (founded in 2004). From 2019 they are core members of UNDER Festival team.
They shared stage and or/booked to Latvia Pete Tong, Danny Rampling, KiNK, Robert Babicz, Till Von Sein, Roberto Rodriguez, Jimpster, Todd Terry, Seamus Haji, Bob Sinclar, Timo Maas, DJ Chus, Jay J, Sandy Rivera, Grant Nelson, George Morel, Joey Negro, Dennis Ferrer, to mention a few.
Currently Bogdan along with Max Lomov run online magazine www.testpress.news and produce weekly international Amber Muse radio show for Radio NABA in Latvia and Raadio 2 in Estonia.
Radio shows:
Mixes: