Taran & Lomov – Aerobic EP (AMBR034)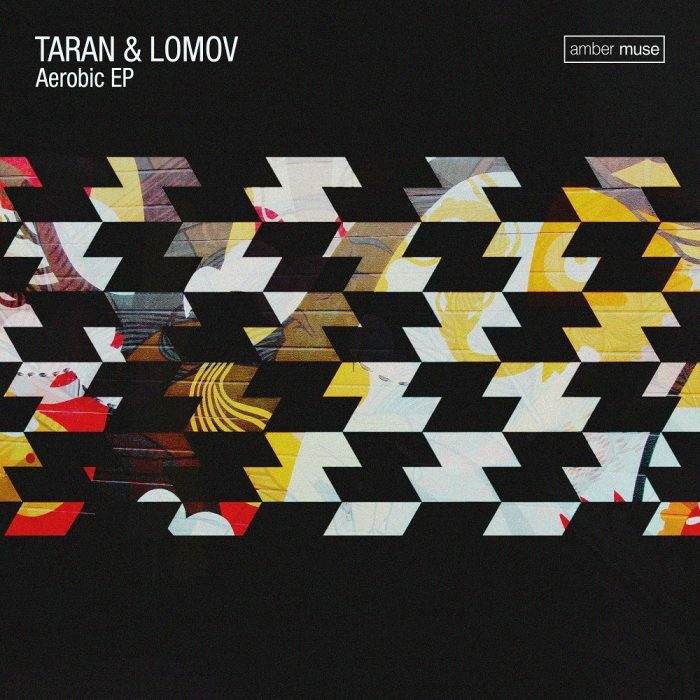 Amber Muse's own Taran & Lomov continue the musical year with their second EP in 2019. "Aerobic" EP contains three productions that have been tried and tested in the past months. As always, this is music at the intersection of genres: techy, deep, melodic, and something you will want to dance to.
The opening track "Aerobic" is a dance floor mover; "Migla" (for mist in Latvian) comes in two versions – edit and extended with otherworldly synth.
Denis Shubin from St. Petersburg whose EP came out on the label in January is on remix duties here. He put the dubby and bassy "Dubman" on rarefied drums and added some spacey layers for a trippy experience. Written and produced by Taran & Lomov. Mixdown: Z Studio (Riga).
Release date: 19 Apr 2019 (Traxsource exclusive); 26 Apr 2019 (official). Buy here: https://fanlink.to/aerobicep.
Selected feedback:
Laurent Garnier
"Very cool"
James Zabiela
"Dubman is cool. Thx!"
Jamie Jones
"sounds cool, will give proper feedback if played"
Shur-i-kan
"Cool EP – Aerobic is pretty funky"
Mr. V
"Love the minimal vibes.
Thanks – Mr. V"
Just Her
"Really digging "aerobic". Migla is cool too!"
Sossa (Circoloco)
"nice release full suppor"
Riva Starr (Snatch!)
"Thanks for the music!"
Gene Farris
"Thanks!"
Onur Ozman
"migla is amazing track."
Franco Bianco (Hypercolour, Delta FM 90.3)
"Huge release! We will double check for our radio show at Futurock FM (aelectronica.com) and also for my monthly podcast at Delta FM 90.3, Buenos Aires. Thanks for the music! :)"
Kollektiv Turmstrasse
"Thanks for the Promo!"