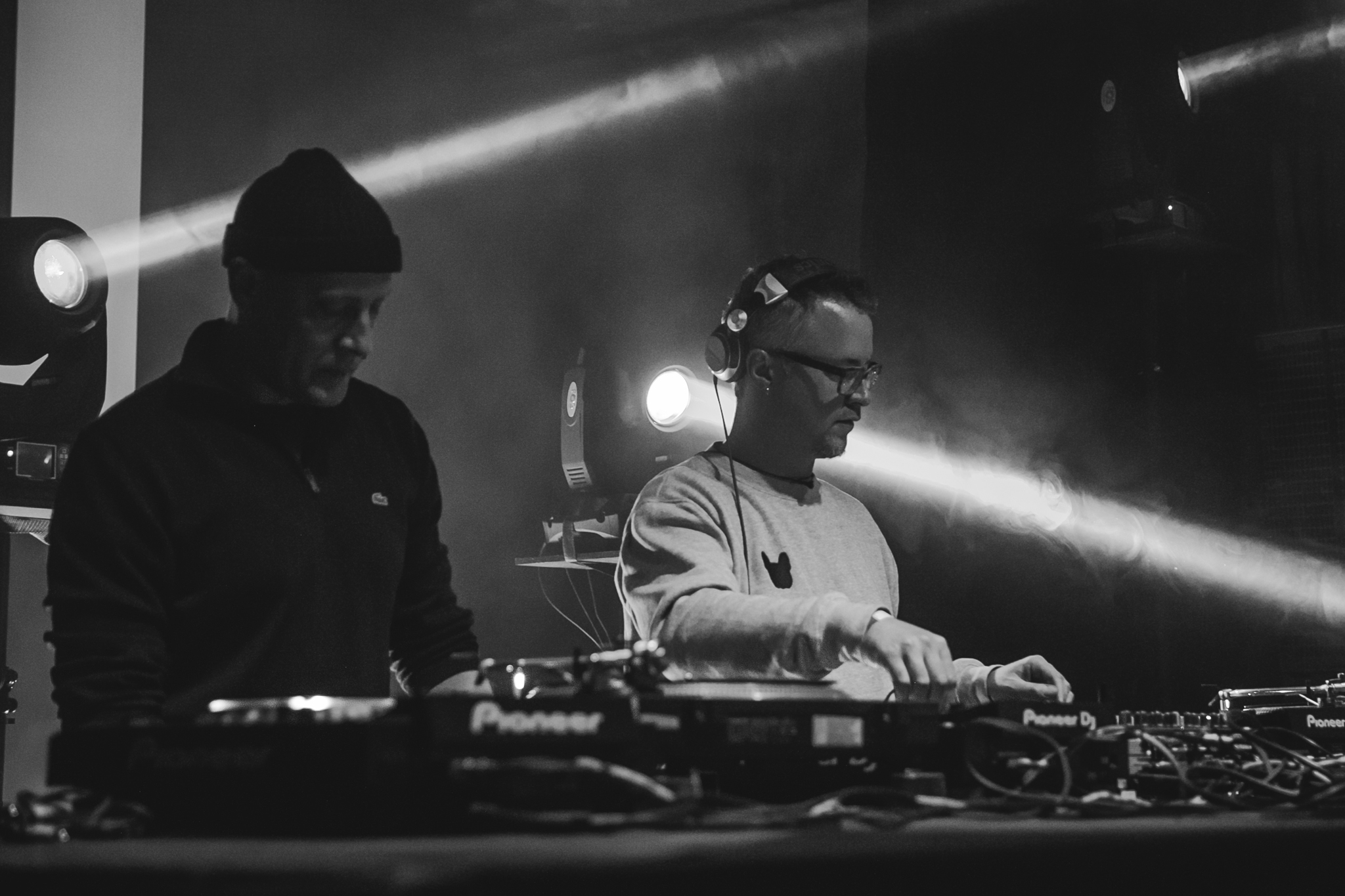 "Very imaginative music, all tracks have something quite unique about them… Stunning music." Leftfield
"Wow, this is fantastic! Absolutely beautiful tracks, for those who still like to dream 10/10." Benny Rodrigues
Taran & Lomov for more than a decade has been deep into everything connected to music: they run Amber Muse Records, radio production, party organizing and record label company.
During the 15 years of organizing events and making music they established good connections in the scene with the likes of Jimpster, Roberto Rodriguez, Shur-i-kan, Dairmount, Walker & Royce and their music received recognition and support from such a industry's big names as Anja Schneider, DJ Rolando, Ken Ishii, Laurent Garnier, Jane Fitz, Shadow Child, Nicole Moudaber, Tiga, Robert Owens, M.A.N.D.Y., Claude VonStroke, Oliver $, Pezzner to name a few.
In 2019 they joined Ksenia Kamikaza to become the core members of electronic music UNDER Festival team in Riga.
Besides Amber Muse Records Taran & Lomov (a.k.a. Bogdan Taran and Max Lomov) have released their music and remixes with Runemark, W&O Street Tracks, Monique Musique, Loco Records, SpaceWalker, Room with a View to mention a few. Their three-tracker "Pravo" EP dropped on the iconic Ovum Recordings run by the legendary Josh Wink in August of 2020, the new Taran & Lomov x Queer On Acid release comes on the same label in 2021. They also produce under other monikers Queer On Acid (Takeout, Ovum) and Phonetica (Kings Street Sounds).
Since 2010 they run online electronic music magazine testpress.news sharing their passion and experience in electronic dance music with music fans.
Currently Taran & Lomov produce weekly Amber Muse Radio show internationally for Raadio 2 in Estonia and Radio NABA in Latvia.
Bogdan Taran itself is one of the dance radio veterans in Latvia, he's been producing radio shows since 1992, was the opening act of Sensation White show in Latvia and one of the very few Baltic DJs who performed at the Love Parade in Berlin in 2006. He has been voted No.1 DJ in the country 4 years in a row (2004, 2005, 2007 and 2008). Bogdan has also received a special award by National TV & Radio Council of Latvia for "Dance music development" in 2009. His highly acclaimed radio show Dance Box has been running from 1998 and was broadcasted on FM in Latvia, Estonia, and Moldova until summer of 2016.
Social links
Booking
info [at] ambermuse [dot] com.
Productions
Radio shows
DJ Mixes (house/tech)
DJ Mixes (techno)