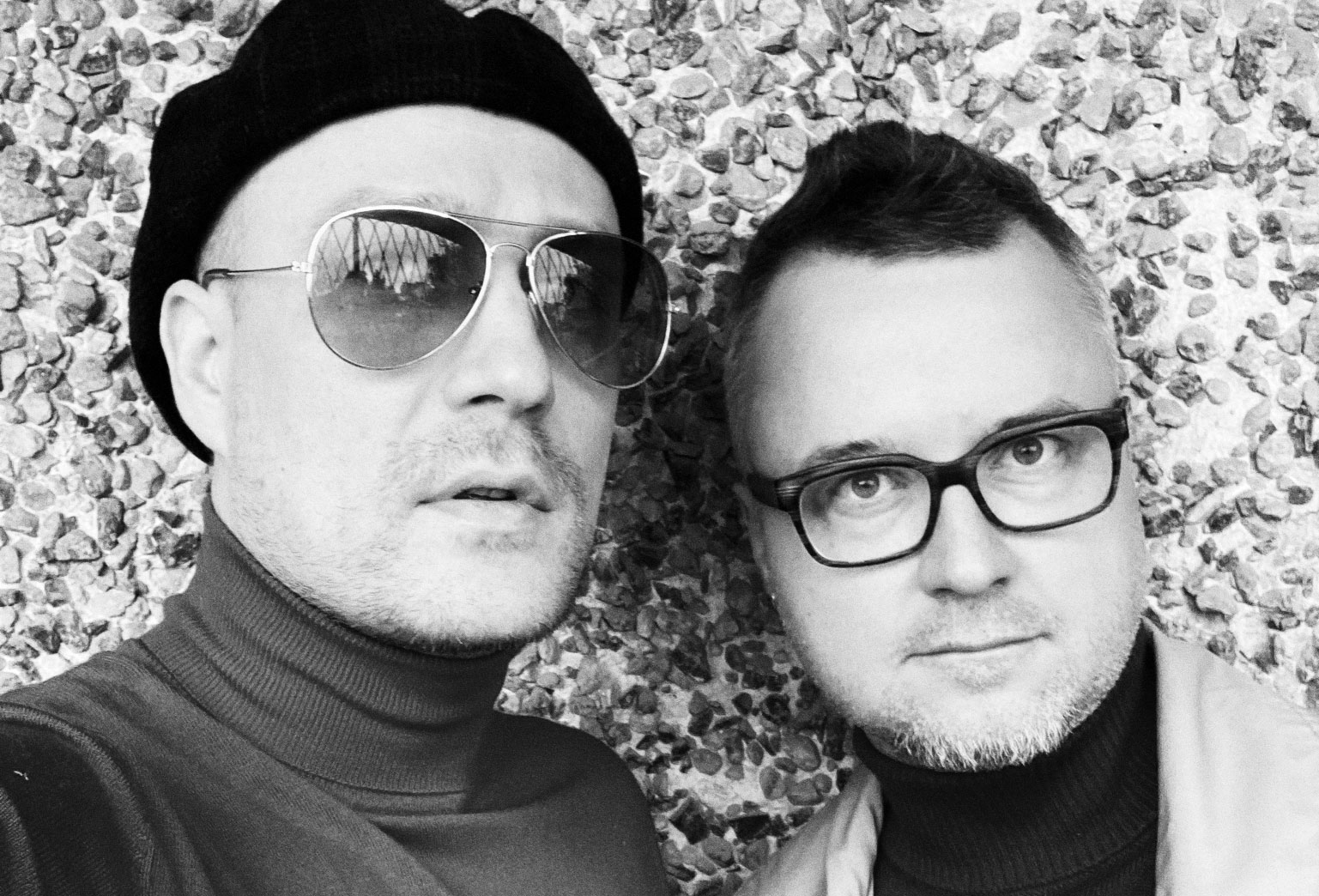 "I used to love weird house music on labels like Nu Groove around 1990 and Queer On Acid music reminded me of it. Love these unique grooves." Ken Ishii
"Looooove Queer on Acid." Laurent Garnier
Queer on Acid are two old friends and partners from Riga who discovered house music back in the 1990s. After many years in the music they decided to form a project and record label with a hooligan title – 'Queer on Acid', which is about the queer culture and the electronic music to which they belong.
As electronic music fans, DJs and party animals, guys met, obviously, in an underground club in Riga almost 20 years ago. One day they were fooling around and made two tracks that reminded them of the big warehouse parties they used to rave at – "Bed Drama" and "Rusty Nails". So, Queer on Acid was born.
Their debut "Bed Drama" EP in the summer of 2019 has got attention from big guns of the scene such as Shadow Child, Ramon Tapia, Mat.Joe, Huxley, Billy Kenny, Will Clarke to mention a few. The next single "Lilly's Boobs" came a month later, and then guys also remixed Walker & Royce's smash "Fetish" for Amber Muse which was heavily supported by Shadow Child in his Rinse FM radio show.
Now, Queer On Acid builds a connection with Shadow Child and Kry Wolf's new imprint Takeout (Food Music sister label) with two releases signed for release. The first, which came out on vinyl in November of 2020, was the double A-Side EP recorded with the legendary house music vocalist, songwriter and DJ Robert Owens. It also has got remixed by Polymod, MASC and Fear-E. The next "Give Ya Luv" EP with new original tracks dropped on Takeout in September 2021.
In the summer 2021 the duo made a four-tracker EP for the legendary Josh Wink's Ovum Recordings under their names Queer On Acid and Taran & Lomov. Guys also delivered another "Short Cut" EP to Dense & Pika's Kneaded Pains which closes their release schedule in 2021.
Queer On Acid don't get out of the studio and are constantly recording new material. Duo's new music will surface in the Spring of 2022: their dance floor ready remix of TERR's production "Bring the Future" comes out on Clash Lion, and the next four-tracker "Cruising" EP – on Catz 'n Dogz' Step Records to kick off the year.
Social links
Soundcloud
Facebook
Instagram
Beatport
Traxsource
Booking
info [at] ambermuse [dot] com.
Productions
DJ Mixes