Taran & Lomov – Acid Reiga EP (AMBR026)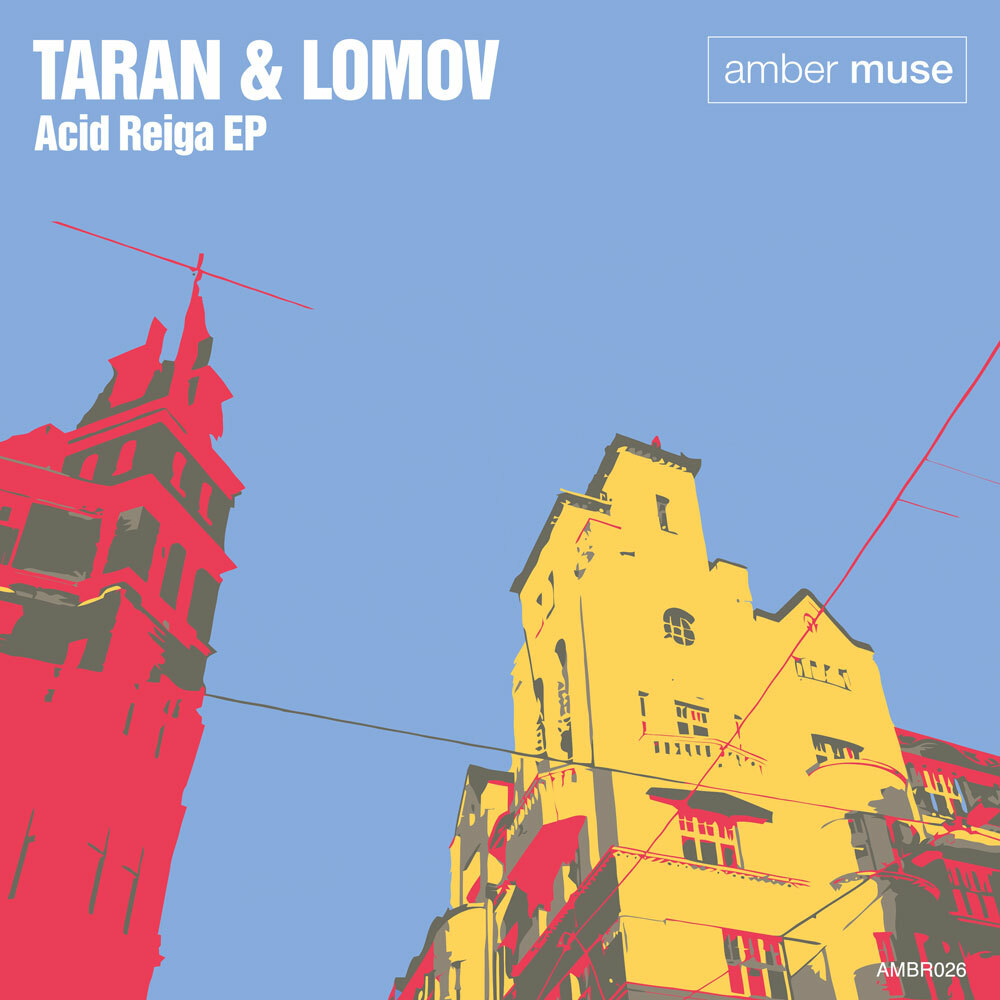 Amber Muse's Taran & Lomov put together a hot three-tracker EP "Acid Reiga" for their own imprint on the heels of releasing a new production on one of the UK's finest labels W&O Street Tracks.
The releases opens with "Hoax", a peak time groover built around a punchy filtered bass, catchy bells with smooth synth melody on breakdown, and driven by different percussions patterns.
"Reiga" (for Riga in Latgalian language) makes it deeper. Beautiful pads and pulsating melody accompanied by bright arpeggio builds a distinct sonic landscape of Latvian capital – you will feel the city's heartbeat.
Closing track of the EP is named "Acid". Male voice chanting and whispering "Acid, acid, aciiid, large doses of acid", synth theme makes you groove along and bassy breaks pierces everyone on a dance floor.
Release Date: 28 July 2017 (Traxsource, Beatport, iTunes, Juno)
Early feedback:
Laurent Garnier (F Communicaton):
"Niiiiiiiiiiiice !!!!!!! ;-D))))) Thanks for that"
Marco Resmann (Upon You, Watergate):
"My favorite here is Hoax. This bass line sounds dope"
Mat.Joe (Hottrax)
"Dope!!!"
Riva Starr (Snatch!)
"Hoax fav. Thanks for the music!"
Pezzner (Freerange)
"Very solid work here!"
Robert Owens (Trax)
"Acid cool track"
DJ Roog (Hardsoul / Defected)
"Nice one"
Gene Farris (Relief)
"Hoax! thanks!!! 5/5"
Marc Poppcke (Crossfrontier Audio)
"Great release. Thanks for sending!"
Richard Earnshaw (Spiritcatcher)
"Nice…will support in the Spiritchaser sets"
Blacksoul (Blacksoul Music)
"This is a f… awesome ep!"
DJ Meri (Rulers Of The Deep)
"Fantastic! I've been playing Hoax a lot since day I received it for testing. Love it! Acid also – nice and deep not so Acid deep house track. 5/5"
Oscar L (Suara)
"Thanks, will try for sure."
Simon Shaw (MadHouse / MadTech A&R):
"Such a great release! Will put forward for the sense traxx radio show and test out in my sets!"
Javier Orduna (Culprit):
"Super cool tracks, thanks for the music"
Mark Mackenzie (Fly Boy Rec.)
"Acid and Hoax doing the business for me! Great release, thanks."
Paco Osuna (Minus):
"Will try thanks 😉 4/5"
Greg Fenton (DMC Update Magazine):
"Acid – good track"
Sergey Sanchez (Megapolis FM, Propaganda):
"Reiga for me – thanks!"
Remy Unger (Gem Records):
"Like Reiga, thanks!"
Dairmount (RWAV):
"Sure shots!"