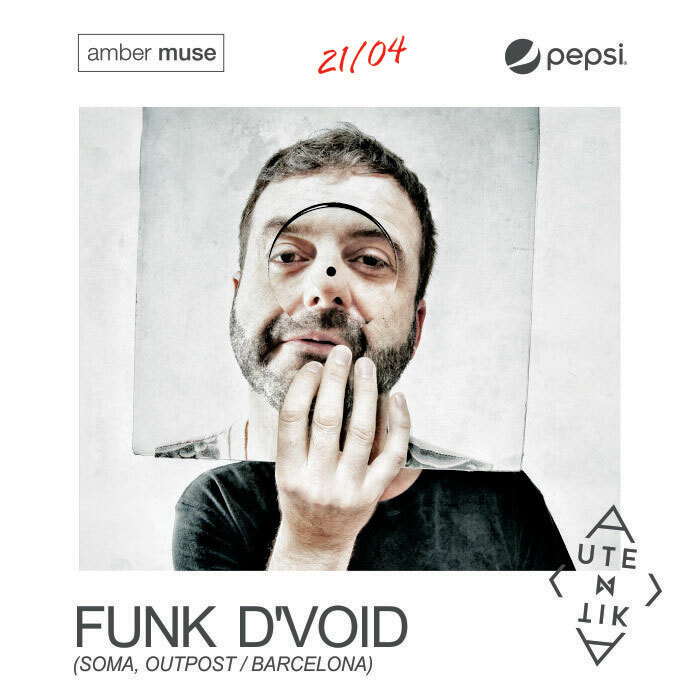 Next AMBER MUSE event will take place in "Autentika" for the first time. Save the date: 21 APRIL! We're excited to have in Riga FUNK D'VOID from Glasgow, who these days live in Barcelona.
Room 1:
– FUNK D'VOID a.k.a. Francois Dubois, Chaser, Joyless (Soma, Outpost/Barcelona)
– SAMAAN (One Electronica/Belfast)
– TARAN & LOMOV
Room 2:
– TONY
– NICOLAS BARNES
Funk D'Void discography spanning over 20 years and has included remixes for New Order, Underworld, Kevin Saunderson, Deetron, Laurent Garnier, Paul Van Dyk, Steve Rachmad, Shlomi Aber, Stephan Bodzin, Ian Pooley, Technasia, Christian Smith & Tony Lionni. Also he has provided timeless mix compilations for the Balance Series, & Cocoon. He continues to release timeless tracks on his own imprint, Outpost Recordings. His Joyless project has already released on Housemeister's AYCB imprint and Martyn Hare's respected Emetic label.
Party time: 23:00-06:00.
Location: Autentika (Bruņinieku str 2).
Support: Pepsi, TestPress.news, www.pmtm.lv.
Free Amber Muse mobile app
Android: https://goo.gl/KhwPdD
iOS: http://goo.gl/I0K6e7