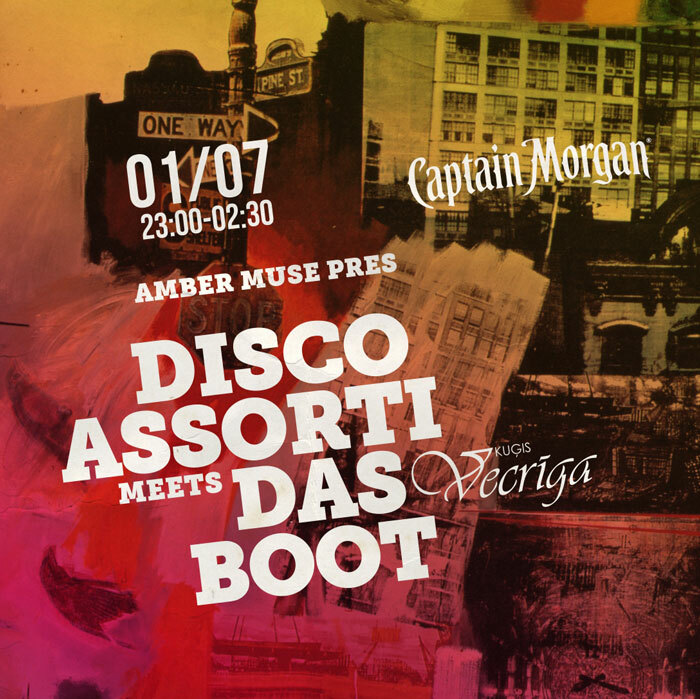 The second DAS BOOT party of this season is all about vinyl – it's DISCOTEKA ASSORTI time, where classic house and disco meets modern electronic music.
Lineup:
BOGDAN 'LUCKY F' TARAN | classic vinyl set
MAX LOMOV
DJ DMI3 | vinyl set
MAX MANCHO
Timetable:
23:00 boarding to "Vecrīga";
23:30 departure for sail;
02:30 return (no stops during the journey).
Tickets online presale at Resident Advisor (https://www.residentadvisor.net/event.aspx?981681):
1st release: €5 + booking fee.
2nd release: €7 + booking fee.
On entry: €10 (if there's space available).
Limited capacity: only 150 people on board.
Location: Vecrīga boat (11.Novembra krastmala, to the right of the Akmens bridge)