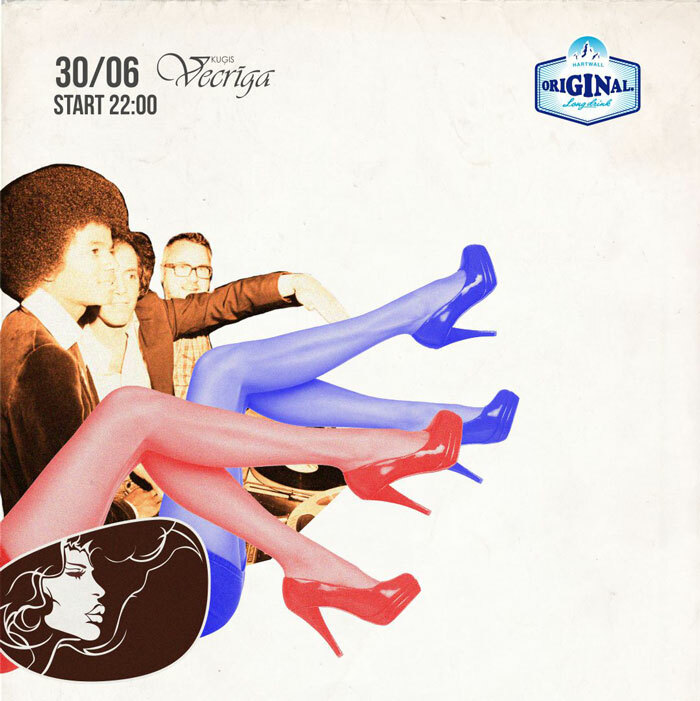 There's a lot of great house and disco music from the past so every time when you listen to it you discover something new for yourself or just enjoy beloved tunes. On June the 30th we return with Discoteka Assorti on board of DAS BOOT party.
Line-up:
► BOGDAN 'Lucky F' TARAN | classic vinyl house set
► EAST CHO a.k.a. MAX LOMOV
► ZAZZY
► ALISHER
Timetable:
22:00 boarding to "Vecrīga";
22:30 departure for sail (no stops during the journey);
02:30 return.
Tickets online presale at Resident Advisor (www.residentadvisor.net/events/1123766):
Early birds: €6 + booking fee
1st release: €9 + booking fee
Final release: €13 + booking fee
Pre-sale on "Vecrīga" (€10): call +371 29 896 138.
On entry: €15 (if there's space available).
Limited capacity: only 150 people on board.
Location: Vecrīga boat (11.Novembra krastmala 9, to the right of the Akmens bridge)
NB: We have a professional photographer working on our parties so you can be pictured and your photographs could be posted publicly in TestPress.news online mag and social media.
~~~~~~~~~~~~~~~~~~~~~
Supported by:
Original Long Drink
Easy Beer & Burger
TestPress.news
www.pmtm.lv
Free Amber Muse mobile app
Android: https://goo.gl/KhwPdD
iOS: http://goo.gl/I0K6e7