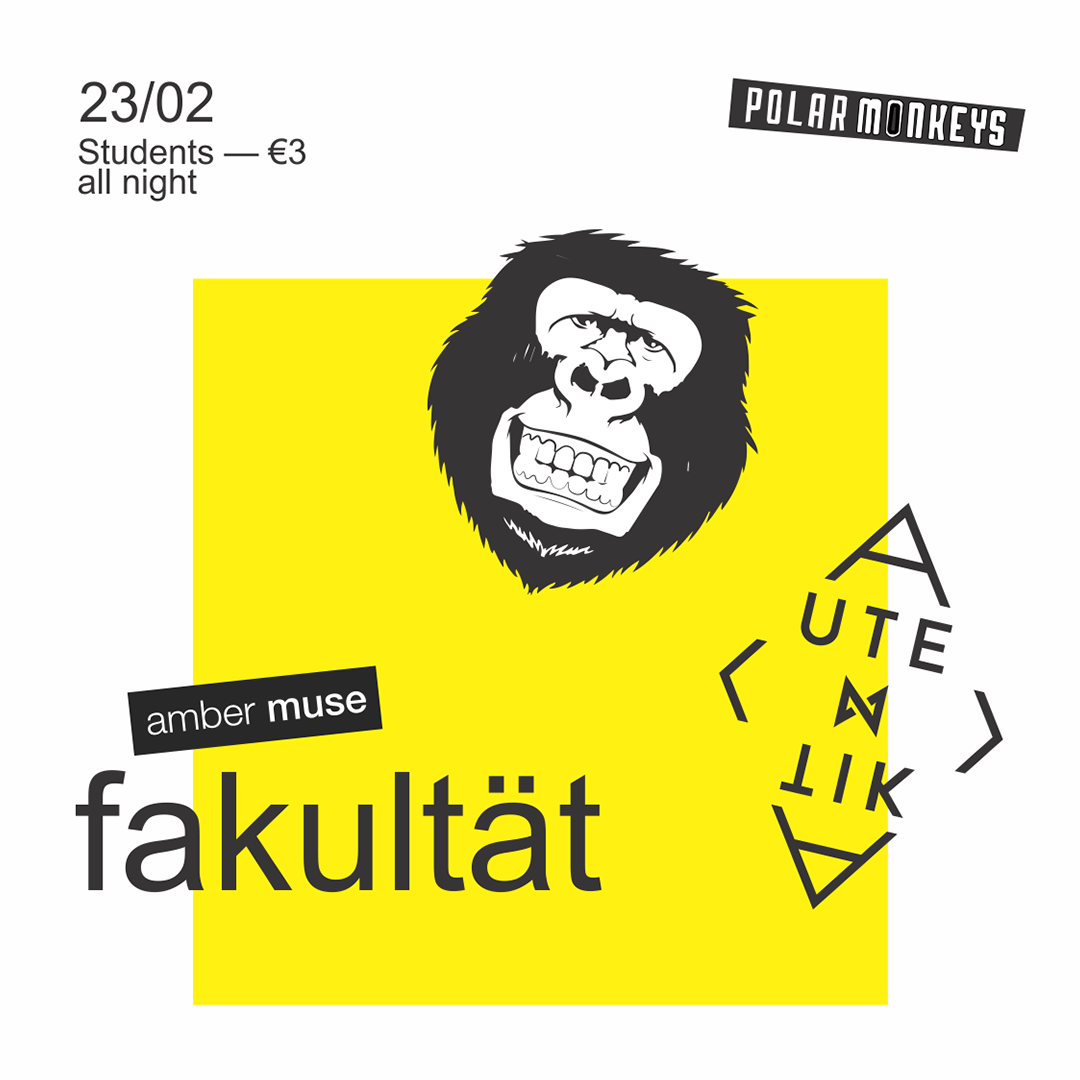 "Fakultät" will kickstart Amber Muse's party season in 2019. [spek-truhm] room will feature driving forces of two strong Latvian music brands: Ksenia Kamikaza of Platz für Tanz x Taran & Lomov of Amber Muse. In the Pasaule room Anton Monk (LV) with Nastya Volkova (Moscow) will deliver their organic downtempo live performance. Full line-up below.
[spek-truhm] room (tech/techno):
● KSENIA KAMIKAZA | Platz für Tanz
● TARAN & LOMOV | Amber Muse
Pasaule room (ethnic/downtempo):
● ANTON MONK & NASTYA VOLKOVA (live)
● NOID'OR
● ESHAN
ON DOOR
€5;
€3 until 01:00 if you press 'Going' and share this event;
€3 all night with student ID.
Download the new version of free Amber Muse mobile app
Android: https://goo.gl/KhwPdD
iOS: http://goo.gl/I0K6e7
~~~~~~~~~~~~~~~~~~~~~
Supported by:
Polar Monkeys
TriBaltic.lv
TestPress.news
www.pmtm.lv