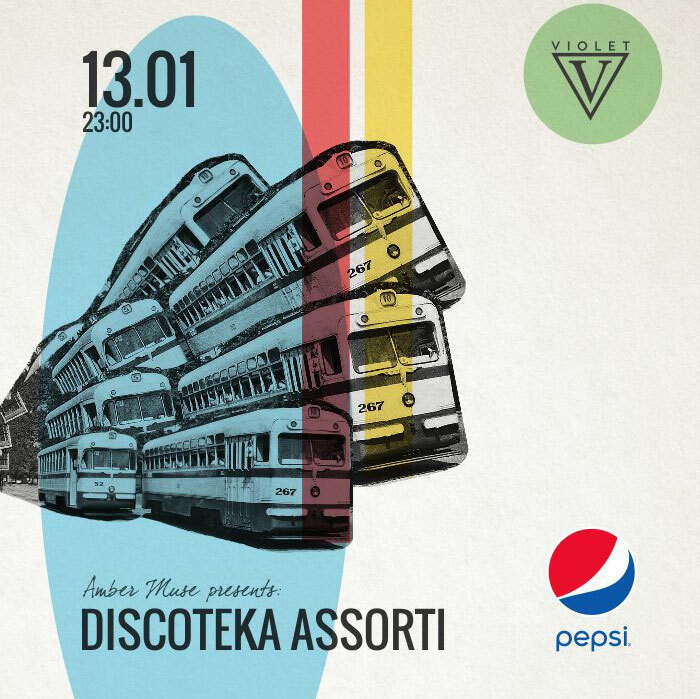 To celebrate the Old New Year we invite you to the first Amber Muse party in 2018 – Discoteka Assorti in club "Violet". It's a chance for DJs to spin classic vinyl and for crowd to dance to classic house, disco and electronic tunes. This time our usual suspects behind decks will be joined by DJ Vital from Oriola 701 and Quadrat Musique.
Line-up:
– BOGDAN 'Lucky F' TARAN with classic house vinyl set
– EAST CHO a.k.a. MAX LOMOV
– VITAL (Oriola 701)
Location:
"Violet", 11.Novembra krastmala 23
Support:
www.testpress.news, www.pmtm.lv.
Free Amber Muse mobile app
Android: https://goo.gl/KhwPdD
iOS: http://goo.gl/I0K6e7