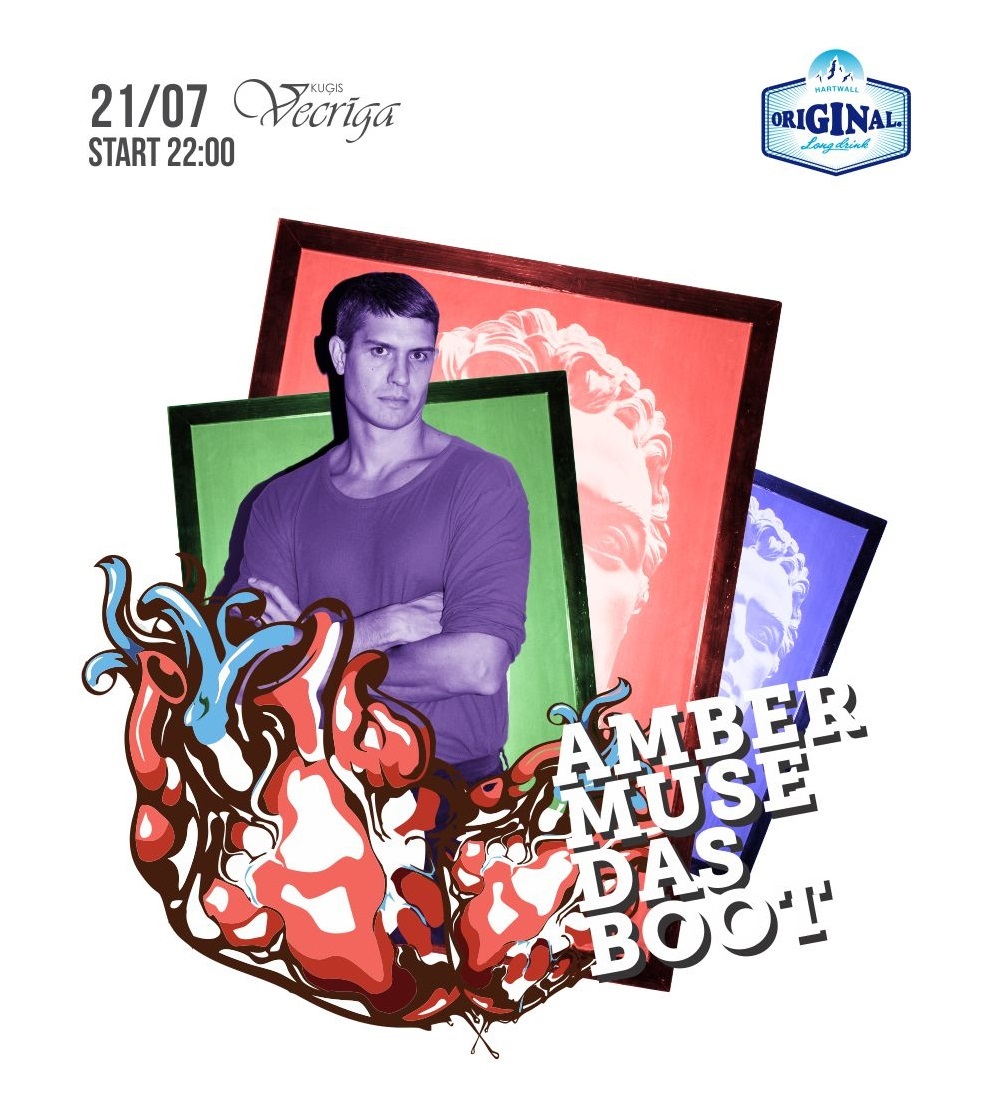 Headliner of the next DAS BOOT party will be one of the electronic music biggest talents: a Berliner by way of Michigan — HEARTTHROB. His debut album along with EP's came out on Richie Hawtin's Minus, and his music was also released on Cocoon, BPitch Control, Hot Creations, and most recently on Seth Troxler's Play It Say It including his underground smash "Stop Lorraine".
LINE-UP
● HEARTTHROB | Minus, Play It Say It (Berlin)
● TARAN & LOMOV | Amber Muse
SCHEDULE OF THE EVENT
22:00 boarding;
22:30 departure for sail (no stops during journey);
02:30 return.
~~~~~~~~~~~~~~~~~~~~~
Supported by:
Hartwall Original Long Drink
Easy Beer & Burger
TestPress.news
www.pmtm.lv
Donwload the new version of free Amber Muse mobile app
Android: https://goo.gl/KhwPdD
iOS: http://goo.gl/I0K6e7
GDPR notice: Pics and videos captured during party will be used in online and social media.