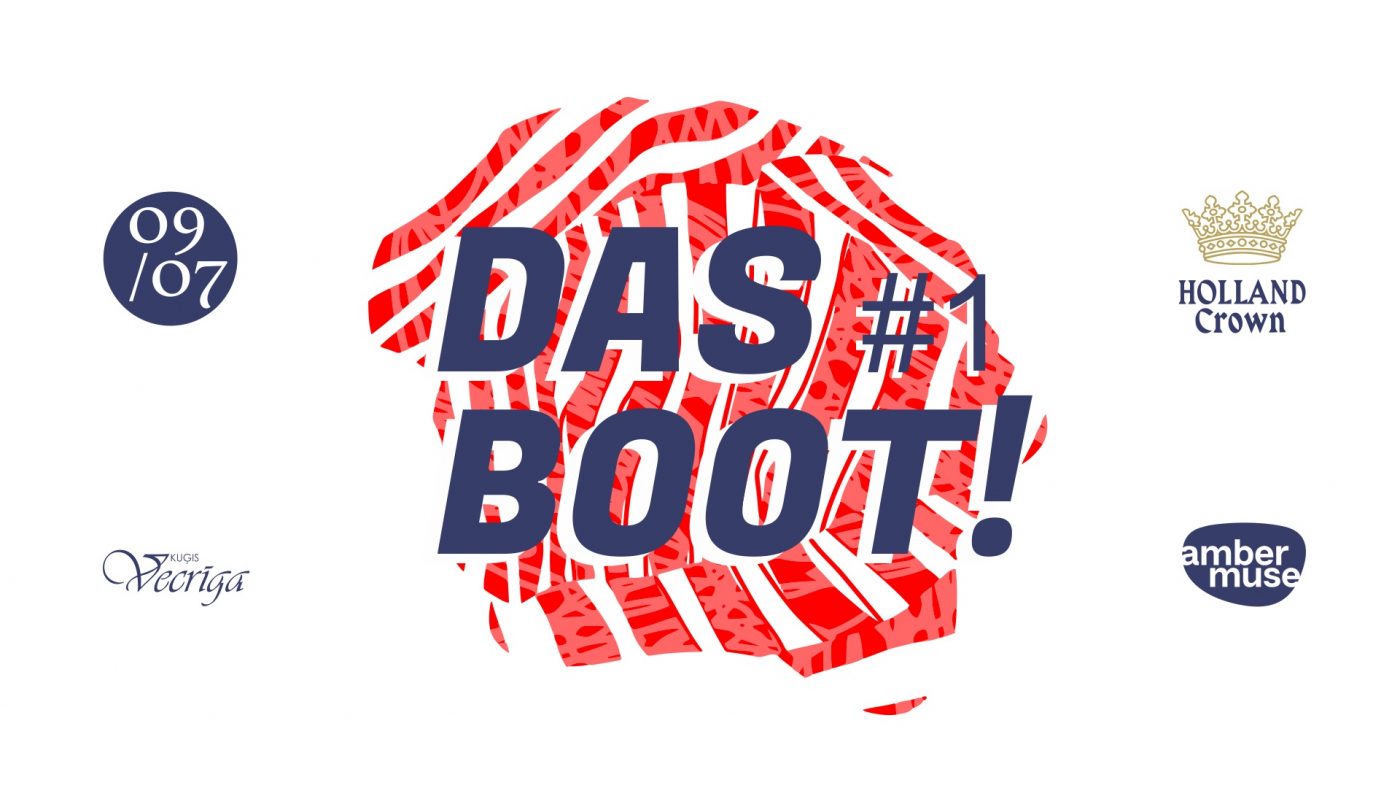 The 10th season of DAS BOOT parties will kick off on July 9th at "Vecrīga" river ship with TARAN & LOMOV x QUEER ON ACID behind decks — they are going to celebrate the release of the "New Path" EP on the legendary Josh Wink's Ovum Recordings.
* Covid official restrictions apply: entry is with Vaccination Certificate, Certificate of Recovery or Covid Test Certificate. More details below.
LINE-UP:
● TARAN & LOMOV | Ovum Rec / Amber Muse
● QUEER ON ACID | Takeout / Ovum Rec
TIMETABLE:
20:00 boarding to "Vecrīga";
20:30 departure for sail;
00:00 return (no stops during the journey).
Strictly limited capacity.

~~~~~~~~~~~~~~~~~~~~~

*COVID CERTIFICATE INFO:

According the current state rules, to enter the party you will need to present the following on door along with your ticket:
– valid COVID Vaccination Certificate or COVID Certificate of Recovery or COVID Test Certrificate (PCR SARS CoV-2 RNS negative test 48 hours or less before the event, SARS CoV-2 antigen test 6 hours or less before the event) (pdf, jpg or paper printout);
– ID.
Obtain your digital certificate from www.covid19sertifikats.lv or paper certificate from one of medical institutions: www.varam.gov.lv/lv/vpvkac.
Please verify your certificate on the same website to make sure it's valid for Events and services for tested, vaccinated persons or persons who recovered from Covid-19 ("yellow" security level).