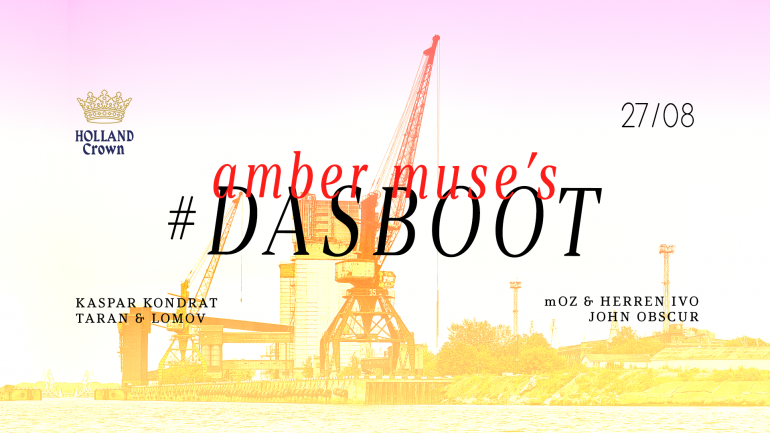 Amber Muse's Das Boot 2022 season finalé will take place on the last Saturday of the summer!
LINEUP:
● TARAN & LOMOV
● KASPAR KONDRAT
● MOZ & HERREN IVO
● JOHN OBSCUR
The last boat party of the season is always a brilliant way to say goodbye to the summer, spending a perfect time with friends and likeminded people. Our residents and hosts Taran & Lomov alongside mOZ & Herren Ivo will be joined behind decks by two Latvian artists with great taste and background: Kaspar Kondrat and John Obscur.
TIMETABLE:
22:00 boarding to "Vecrīga".
22:30 departure for a sail.
02:00 return (no stops during the journey).
Strictly limited capacity.
Location: Vecrīga boat (Pier No. 2; 11.Novembra krastmala 9, to the right of the Akmens bridge).
Supported by Holland Crown Beer.