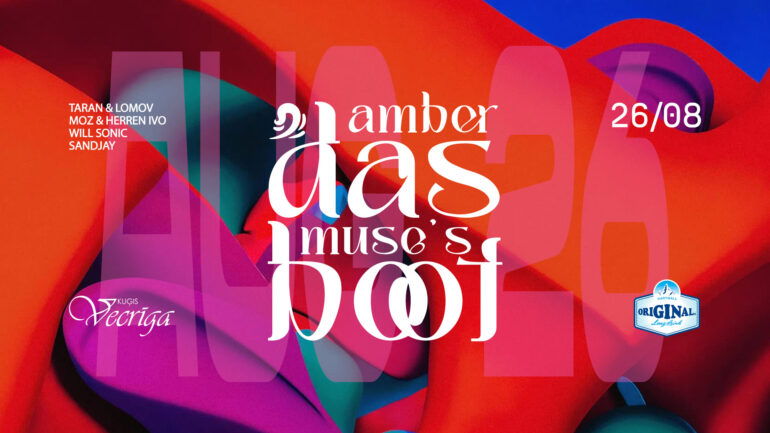 The season-2023 finale of the Das Boot party will happen on the last Saturday of August. Our usual suspects Taran & Lomov and mOZ & Herren Ivo will be joined by two guest artists: house producer Will Sonic and DJ Sandjay (Underground Station).
LINEUP:
● TARAN & LOMOV
● MOZ & HERREN IVO
● WILL SONIC
● SANDJAY
TIMETABLE:
22:00 boarding to "Vecrīga".
22:30 departure for a sail.
02:00 return (no stops during the journey).
Strictly limited capacity – 150 people on board.
Location: Vecrīga boat (Pier No. 2; 11.Novembra krastmala 9, to the right of the Akmens bridge).
Supported by Hartwall, SALT, TestPress.news.
GDPR notice: By attending this event, you agree to have photos or videos of you taken for Amber Muse marketing purposes. You can refuse to be photographed or filmed by informing the photographer or camera person.