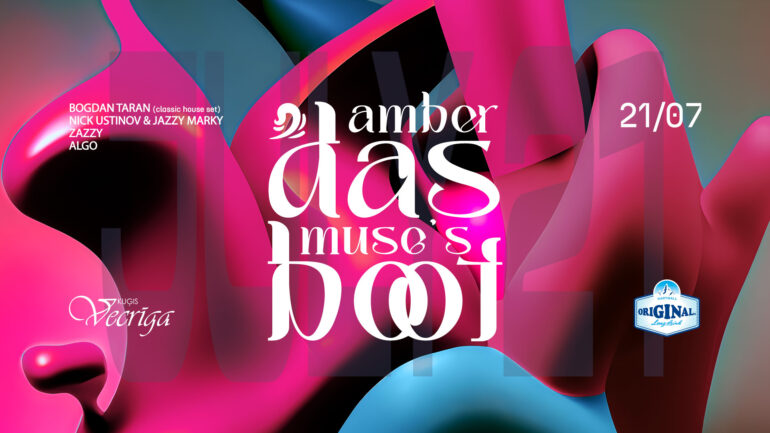 Discoteka Assorti edition of DAS BOOT will bring those vinyl DJs together again. As usual, Bogdan Taran will play a set of classic house records, while ZaZzy, Nick Ustinov with Jazzy Marky, and ALGO prepare something tasty and diverse style-wise.
LINEUP:
● BOGDAN TARAN (classic house set)
● NICK USTINOV & JAZZY MARKY
● ZAZZY
● ALGO
TIMETABLE:
22:00 boarding to "Vecrīga".
22:30 departure for a sail.
02:00 return (no stops during the journey).

Strictly limited capacity – 150 people on board.
Location: Vecrīga boat (Pier No. 2; 11.Novembra krastmala 9, to the right of the Akmens bridge).
Supported by Hartwall, SALT, TestPress.news.