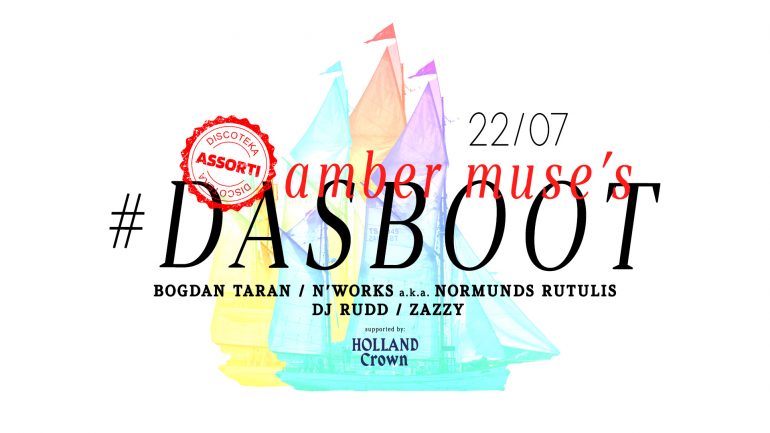 SUMMER, VINYL, HOUSE & DISCO ANTHEMS!
LINEUP:
● BOGDAN TARAN (classic house vinyl set)
● N'WORKS a.k.a. NORMUNDS RUTULIS (soulful set)
● DJ RUDD
● ZAZZY (house / disco / funk vinyl set)
The third DAS BOOT party of the season-2022 will be our beloved Discoteka Assorti series, dedicated to the classic house where DJs spin vinyl from their collections. The party will be hosted by Bogdan Taran, who used to be resident of such iconic Riga clubs such as Metro, Nautilus, and Dizzy. He will be joined by artists of the exceptional music talent: DJ Rudd (Bandmaster), N'Works a.k.a. Normunds Rutulis, and ZaZzy.
TIMETABLE:
22:00 boarding to "Vecrīga".
22:30 departure for a sail.
02:00 return (no stops during the journey).

Strictly limited capacity.
Location: Vecrīga boat (Pier No. 2; 11.Novembra krastmala 9, to the right of the Akmens bridge).