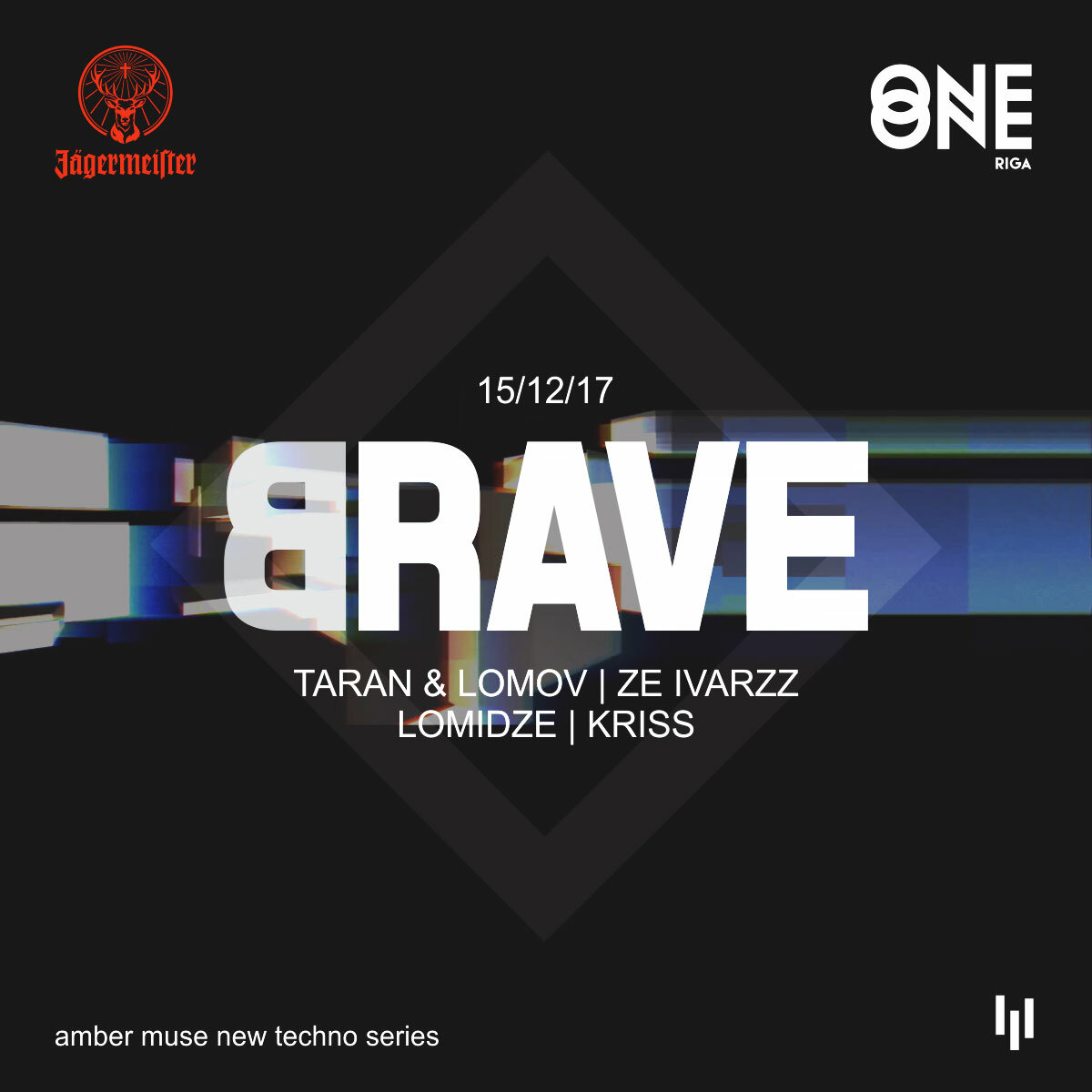 We all love brave new electronic music – DJs behind decks to find and play unheard and sophisticated tunes, you on dance floor to listen and to dance like nobody's watching to this music. We all are those people for whom music is important and makes sense.
Expect different shapes of techno – from dubby and melodic to groove and darker by:
– TARAN & LOMOV
– ZE IVARZZ
– LOMIDZE
– KRISS
On door:
€3 if you press 'Going' on Facebook event until 01:00,
€3 with ISIC/RSU student card until 01:00,
€5 others.
Address: Šarlotes str. 18a, Riga
Start: 23:55.
Support: Jägermeister, TestPress.news, www.pmtm.lv.
Free Amber Muse mobile app
Android: https://goo.gl/KhwPdD
iOS: http://goo.gl/I0K6e7