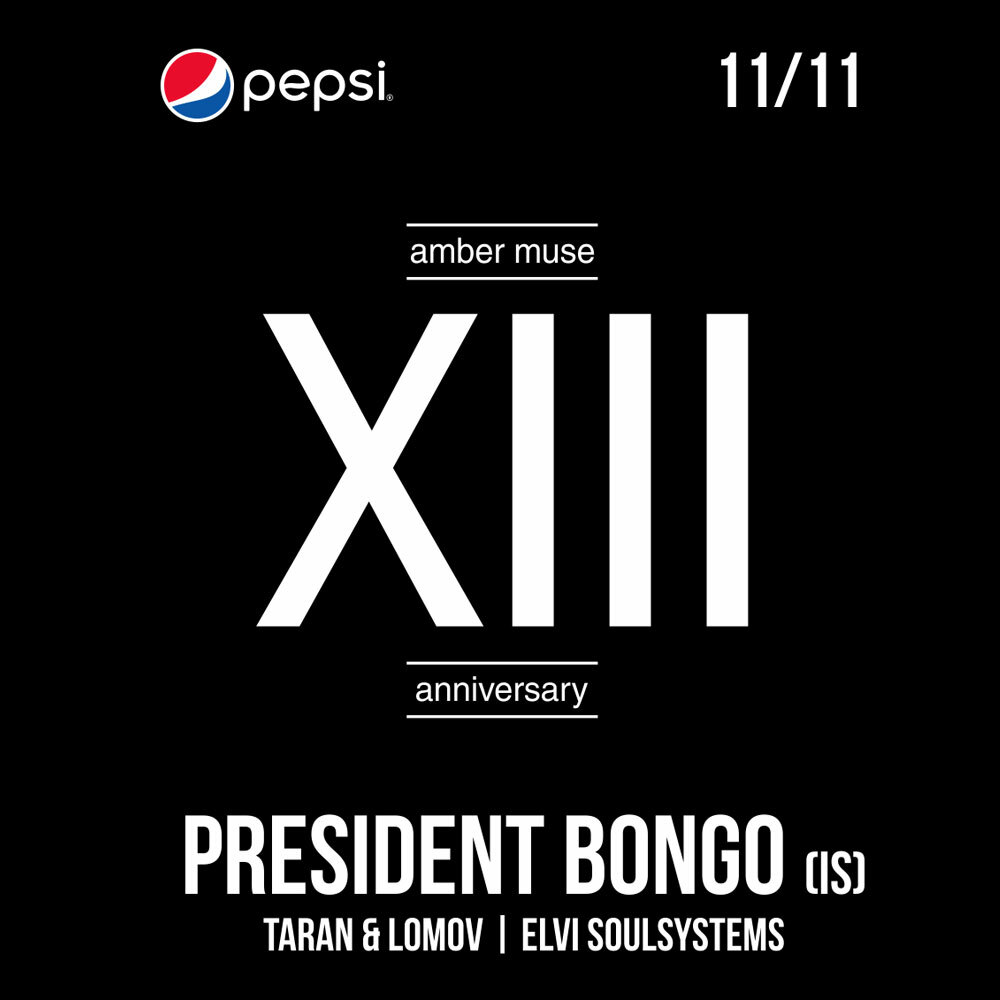 This year Amber Muse turns 13. For a celebration we invited the electronic music shaman, man of the exceptional multi-talent, and super-charismatic President Bongo from Iceland. Save the date and get your early bird ticket now!
LINEUP:
– PRESIDENT BONGO (ex-GusGus / Iceland)
– TARAN & LOMOV (Amber Muse / LV)
– ELVI SOULSYSTEMS (House Purgatorio / LV)
DOORS:
23:00
LOCATION:
Secret Garden (Grēcinieku str. 28)
SUPPORT:
Pepsi, TestPress.news, www.pmtm.lv.
Download the free Amber Muse mobile app
Android: https://goo.gl/KhwPdD
iOS: http://goo.gl/I0K6e7