Classic Dance Box Mix: DJ Lucky F (1999)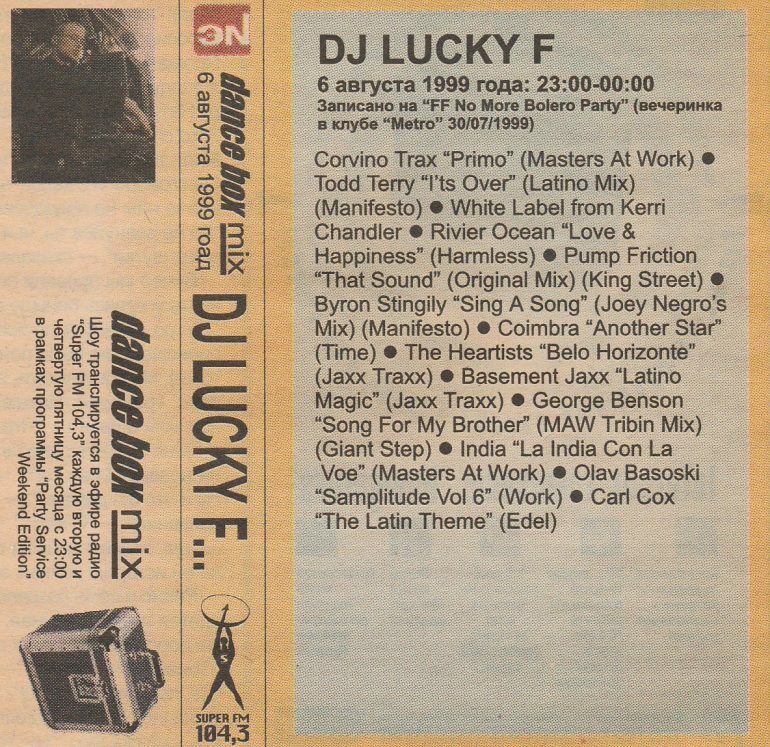 In 1999 along with the Friday night "Dance Box" radio program Bogdan Taran was producing an hourly mix show "Dance Box Mix".
This is the recording of his set at "FF No More Bolero party" in club "Metro" under his first DJ alias Lucky F… The show was broadcasted on Super FM radio on 6 Aug 1999. Includes original artwork for cassette that was published in weekly "EN".