Classic Dance Box Mix: AG & Raitis (1999)
November 22, 2019 - 2:26 PM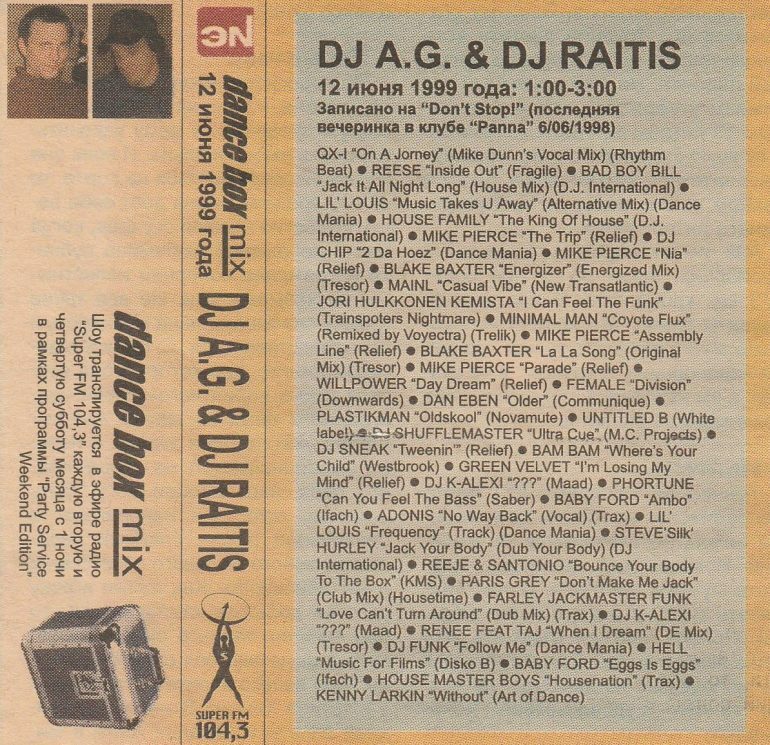 Another classic Dance Box Mix episode from the vaults.
This two hour AG & Raitis set was recorded at "Don't Stop!" party, the last event in club "Panna" which took place on June 6, 1998, and was aired in the radio show on Super FM a year later, on June 1999.
Includes original artwork for cassette that was published in weekly "EN".