Walker & Royce – Fetish (Queer On Acid Remix) (AMBR036)
October 7, 2019 - 2:44 PM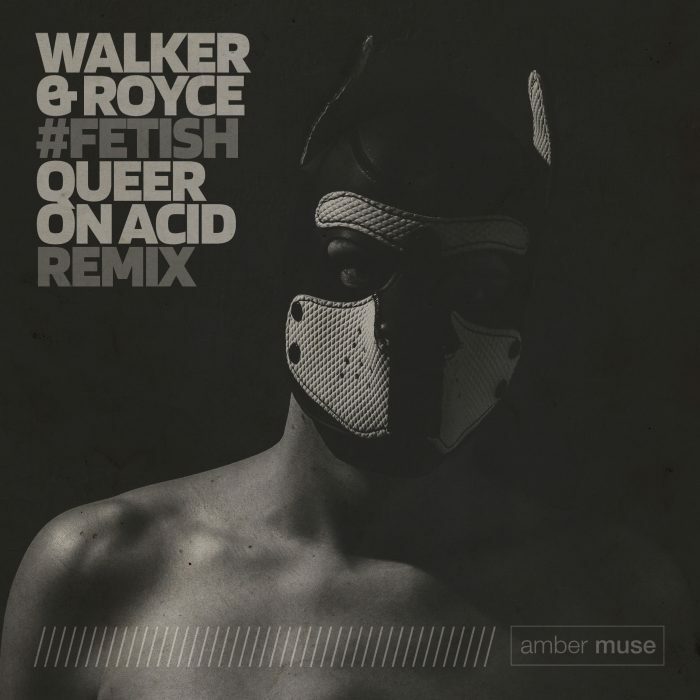 Brooklyn based duo Walker & Royce made its Amber Muse debut back in 2016 with peak-time groover "Fetish". Now it gets remix treatment from the new duo Queer On Acid.
Queer On Acid take on "Fetish" is stomping tech cut, tinged with wobble acid and perfectly made for those groove moments on dance floors of different sizes: from intimate to bigger ones.
Release date: 4 October 2019 (Traxsource exclusive); 18 October 2019 (official). Buy here: https://fanlink.to/boobs.
Selected feedback:
Laurent Garnier
"Excellent Groooooovy Headfuck. Will play for sure"
Shadow Child (Rinse FM, Food Music)
"all over this – wicked"
Mat.Joe (Mother Rec.)
"DOPE!!!"
Mr. V
"digging this Thanks – Mr. V"
Boris Dlugosch
"This is DOPE! Thanks"
Steve Darko (Dirtybird)
"Nice one"
Golf Clap (This Ain't Bristol)
"Tight"
Sacha Robotti (Dirtybird)
"thank u !"
Magnvm (My Techno Weighs A Ton)
"dope!!!"
DJ Roog
"thanks!
Grensta (Phsycho Disco)
"woah big"
Don Rimini (Dirtybird)
"yes i like this"
Jake Twell (DBE Resident)
"vibey!"
Rulers Of The Deep (Raadio 2)
"awesome!"
Riva Starr (Snatch!)
"Thanks for the music!"
riCkY inch (Ossom radio show)
"Thanx!"
Adam Vicious
"perfect vibe here!"
Gene Farris (Farris Wheels)
"thanks!!!"