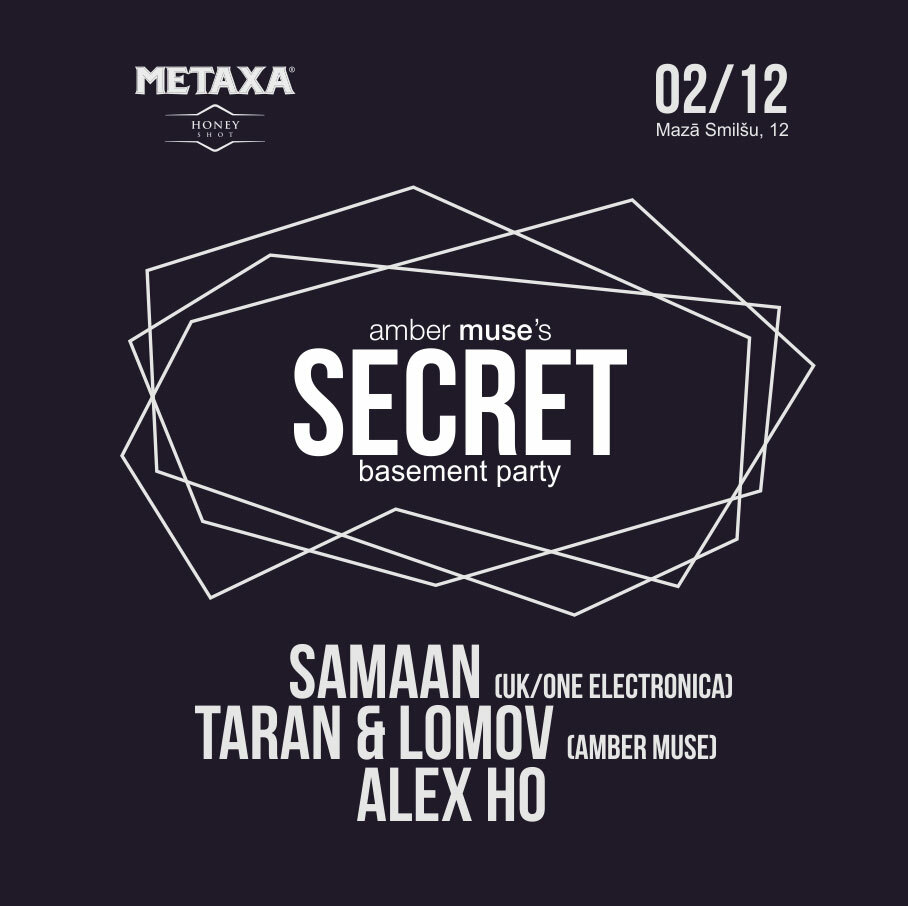 The last Amber Muse party this year will take place in new venue in old Riga with cool basement, and its name and location will be announced next week. Expect house, tech house and techno from DJs:
• SAMAAN (One Electronica / UK)
• TARAN & LOMOV (Amber Muse / LV)
• ALEX HO
Location: secret basement in Old Riga.
>>> Address will be announced in Amber Muse app next week, download it for free:
Android – https://goo.gl/KhwPdD
iOS – http://goo.gl/I0K6e7
On door: 5 €, with ISIC/RSU cards – 3 € until 00:30.
Start: 23:00.