Meri (ROTD) – Complex EP (AMBR023)
January 24, 2017 - 11:57 AM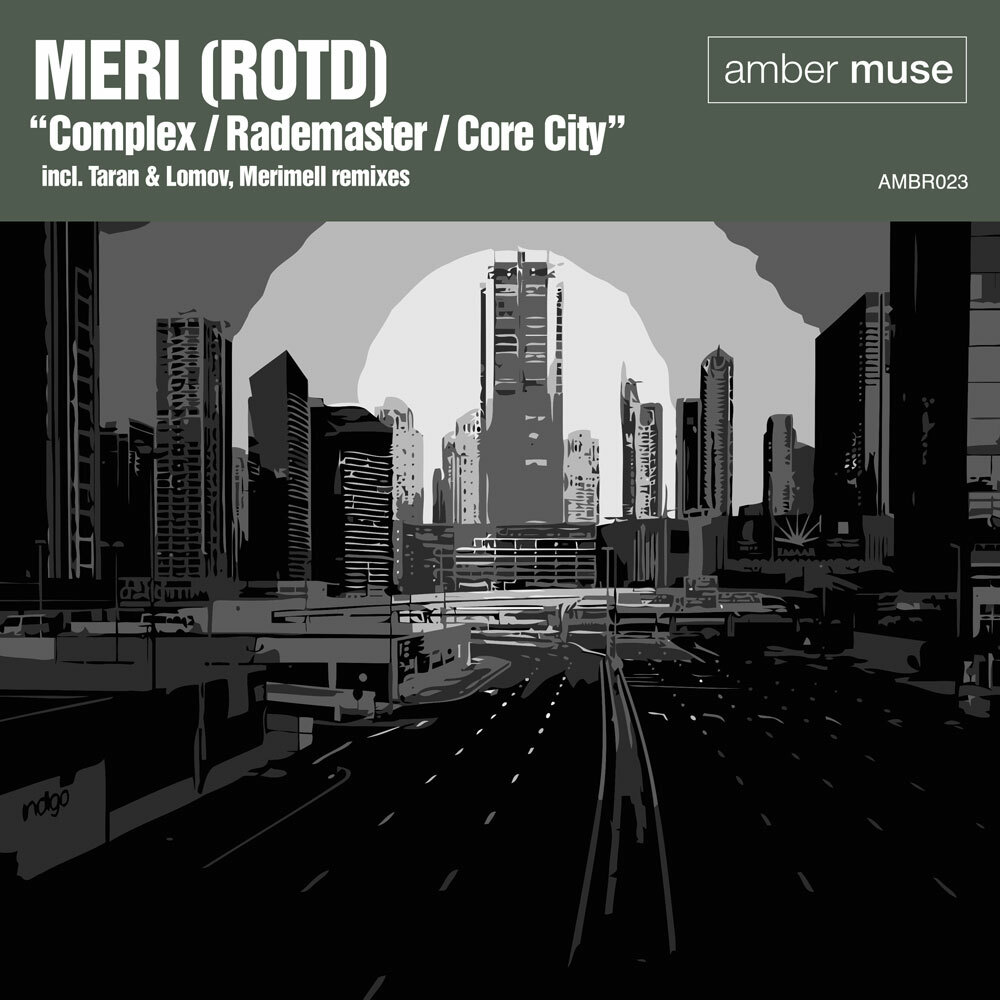 We welcome back Estonian überforce Meri (from Rulers Of The Deep) to the Amber Muse camp. He made his new solo EP hot on the heels of his release with Funk D'Void's Outpost imprint.
Although Meri is mostly known as a house music artist, his roots are closely tied with techno, breakbeat and liquatech. It could be clearly heard in the opening track "Complex", as well as "Rademaster" and "Core City".
Amber Muse bosses Taran & Lomov has kept their remix of "Core City" quite minimal, but added some sub basses and used emotional pads as remix' heart. Another remix was delivered by Estonian first techno-lady Merimell (who had her music released with Desolat and Unknown to the Unknown): her 4/4 techno vision is uncompromising and designed for bigger rooms.
Release Date: 19 Jan 2017 (Beatport exclusive), 03 Feb 2017 (official)
Early feedback:
Luca Agnelli (Etruria Beat, Soma)
'nice pack!'
Danny Tenaglia
'Complex original. thanks!!'
Ruben Mandolini (Lapsus Music)
'thx 4 music. Core City (Taran & Lomov Remix) fav.'
Luigi Madonna (Drumcode)
'nice, thx. 4/5'
Ekkohaus (Moon Harbour)
'nice and heavy, thanks'
Copy Paste Soul (Intec)
'more goodness from my boys in Latvia! Really feeling rademaster!'
Karim Sahraoui (ARTS)
'Thanks for this cool package! I'll try Complex 😉 Blessings'
Onur Ozman (Noir Music/Rebirth)
'5/5 Release! Hard to choose the best one. So i decide emotionally for Taran & Lomov remix.'
Sergey Sanchez (Megapolis FM, Moscow)
'Will play Core City (Taran & Lomov Remix) Thanks!'
Cevin Fisher
'This Rocks … CFNYC 5/5'
Igor Marijuan (Ibiza Sonica radio)
'great stuff thanks!'
Kaptain Cadillac (Rinse FM)
'Thanks, love it. I'll play some on Rinse France'
Paula Cazenave (Patterns)
'Nice, will try thanx! 4/5'
grad_u (Redscale / ARTS)
'Thanks for the package! 'Complex' and 'Core City (Taran & Lomov Remix)' for me.'