Kyka – System Overload EP (AMBR027)
September 26, 2017 - 12:09 PM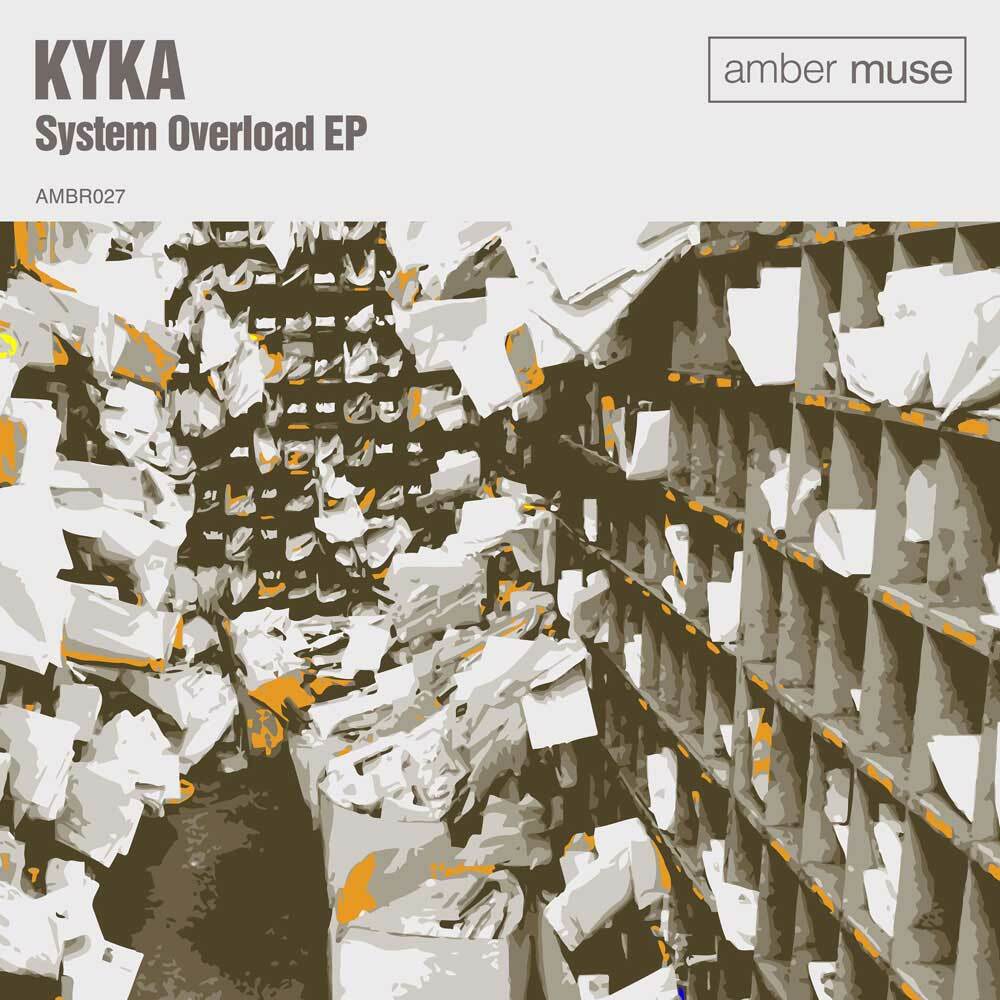 Through Amber Muse we continue introducing electronic music talents from the Baltic's to the world. Since 2016 we released two EP's produced by Estonians – Meri (from Rulers of the Deep) and Firejosé, and the latest artist from this country to join our label family is KYKA.
Three-tracker kicks off by a hypnotic cut "System Overload" with pulsating, atmospheric pads and abstract female vocals. "Unchained" is built around the tribal rhythms and patterns, and has a smooth melodic side. "Kong" is the deepest and slowest track on the EP with acid theme in its second part.
Jürgen Pärnsalu a.k.a. KYKA is no stranger to house music. He plays as a DJ from 1996, and produces music for a decade now. KYKA's first tunes came out on Dave Storm's labels Cabrio and Ceremony, and then followed releases at OneThirty, Tohuwabohu, Open Bar, MUM amongst others.
Release Date: 28 July 2017 (Traxsource, Beatport, iTunes, Juno)
Feedback:
Laurent Garnier (F Communication):
"I absolutely looooooove "System Overload". U can be sure that I will play this one a hell of a lot. Thanks a lot for sending this little beauty to me"
Lars Behrenroth (Deeper Shades of House):
"System Overload and Kong are my picks!"
Davide Squillace (Ovum / Sci+Tec / Desolat):
"System Overload 5/5"
Pezzner (Dirtybird, Get Physical)
"System Overload, hypnotizing lead melody, great work!"
Gene Farris (Farris Wheel)
"Good stuff!!!"
Magnvm (Ciao Recs)
"Dope!!!"
Blacksoul (Blacksoul Music):
"Very cool. My fav are System Overload and Kong"
Mark Poppcke (Crossfrontier Audio):
"Great release" 4/5
Paco Osuna (Mindshake / Plus 8 Records):
"Will try Kong"
Mark Mackenzie (Rly Boy Records):
"Great release. Unchained is my fav" 5/5
DJ Roog (Hardsoul):
"System Overload fav, thanks"
Igor Marijuan (Ibiza Sonica Radio):
"Supporting System Overload" 5/5
Sergey Sanchez (Megapolis FM Moscow, Propaganda club)
"Brilliant release. Full support / thanks!"
Mindaugelis (Zip FM, Lithuania):
"Really nice vibe. Kong" 5/5
Meri (Radio 2 EE, Rulers Of The Deep)
"Absolutely Love this EP! Full Support guys… thanks!"
riCkY inch (Estonia):
"Great vibes from homey … support!"