Firejosé – Mouzone / Flaky Fairy EP (AMBR024)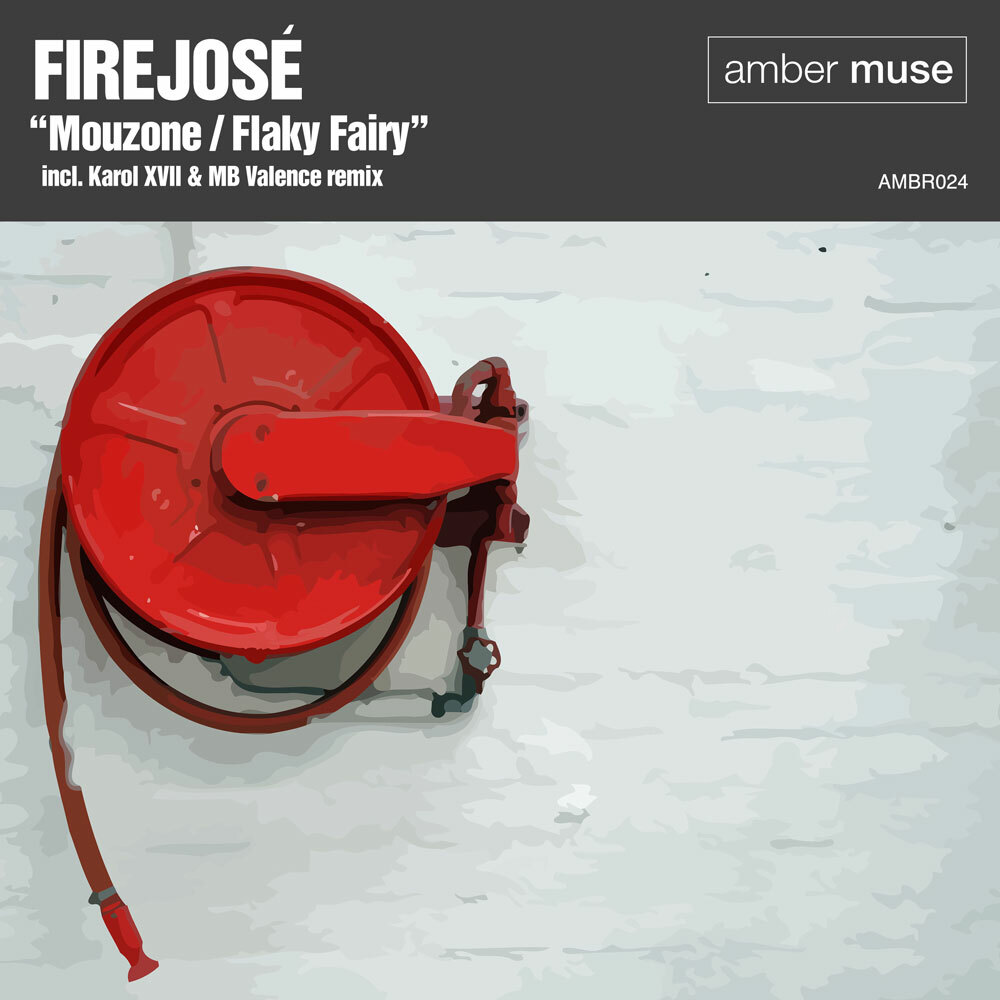 Tallinn-based Estonian producer Firejosé (AKA Mark Stukis) has been releasing and making music for a number of years now. Following the EP's on Emerald City, Deca Rhythm and Cut Records, he made two new strong tracks for Amber Muse Records.
The title track "Mouzone" is a crispy and bassy house cut with the certain character and depth, meanwhile "Flaky Fairy" brings some vibrant broken beat to the forefront. The Polish deep house dons Karol XVII & MB Valence from Loco Records has delivered a tasty remix with a swirling arpeggio serving as a main dancefloor driving force.
Firejosé is the symbol of the future sound of Tallinn, and we are glad to welcome him to the Amber Muse family.
Release Date: 17 March 2017 (Traxsource, Beatport, iTunes, Juno)
Early feedback:
Laurent Garnier (F Communications)
"Great 3 tracker"
Walker & Royce (Dirtybird)
'Cool EP!!! '
Catz 'n Dogz (Pets Rec.)
"Like the originals, cool tracks"
Copy Paste Soul
"The two originals are dope, good work"
Michael Gray (Full Intention)
"Nice EP. Mouzone for me :)"
Jon Silva
"Will be using Mouzone remix"
Richard Earnshaw (Spiritchaser)
'Nice vibe…Spiritchaser on it!'
Roberto Rodriguez (Serenades, FINA)
'Enjoying the wonky bass crazyness of Mouzone!'
David Glass (Hot Creations)
'Mouzone (Karol XVII & MB Valence Loco Remix) is sooooo good!'
Onur Ozman (Noir Music/Rebirth)
'Amber Muse become in short time one of my favourite labels. top release!'
Robert Owens (Trax)
'Cool mix by Karol XVII & MB Valence'
Tripmastaz
"Сrazy"
DJ Meri (Rulers Of The Deep)
'Mouzone ROCKS!!! really like this one.. thanks!'
Greg Fenton (DMC Mag)
'Karol XVII & MB Valence remix' – good remix'
Shiba San (Dirtybird)
'Mouzone' orig 4/5′
Vincent Kwok (Transport Recordings)
'Wow, this is hot! 5/5'
Igor Marijuan (Ibiza Sonica radio)
'thanks for the music. cool stuff to be supported.'
Roger Sanchez (Stealth Records)
'Thanks for the music, Roger 4/5'