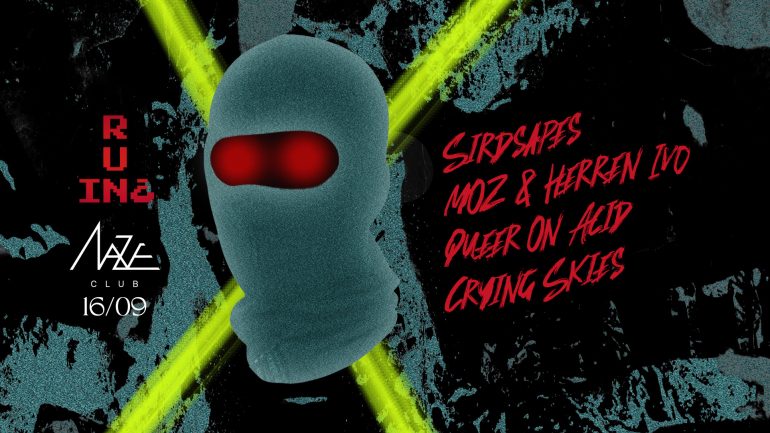 R U IN? team made its debut in the dark times of Covid lockdowns to become the active players in Riga's electronic music scene. Its members mOZ & Herren Ivo announce their next event in the newly opened club space "Maze". The party will be dedicated to faster electronic beats such as Techo, Juke, Ghetto, EBM, and TBM. Up-and-coming exciting artists Sirdsapes and Crying Skies will join the lineup along with Queer On Acid, the duo that makes waves around Europe with releases on Kneaded Pains, Ovum, Takeout, and Step Rec.
The first RUIN events took place at the art gallery Con Non Con "CNC". Time has passed, RUIN got bigger, and CNC has evolved to MASA. On the 16th of September, we are uniting our talents again and MASA will help us with what they do best – ART.
LINEUP:
● SIRDSAPES
● MOZ & HERREN IVO (R U IN?)
● QUEER ON ACID (Kneaded Pains)
● CRYING SKIES
START: 23:00.