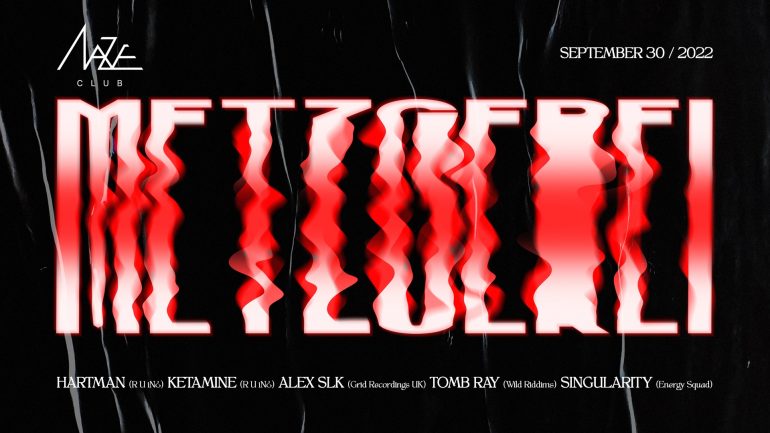 Drum & Bass came to the UK scene in the early 90s to become a global underground movement. We love this genre as much as house and techno and thus we are starting the new DNB night series — METZgerei. The first installment comes with a bunch of local talent, some of whom produce their own music and release it with labels around the world.
LINEUP:
● HARTMAN (R U IN?)
● KETAMINE (R U IN?)
● ALEX SLK (Grid Recordings)
● TOMB RAY (Wild Riddims)
● SINGULARITY (Energy Squad)
START: 23:00.