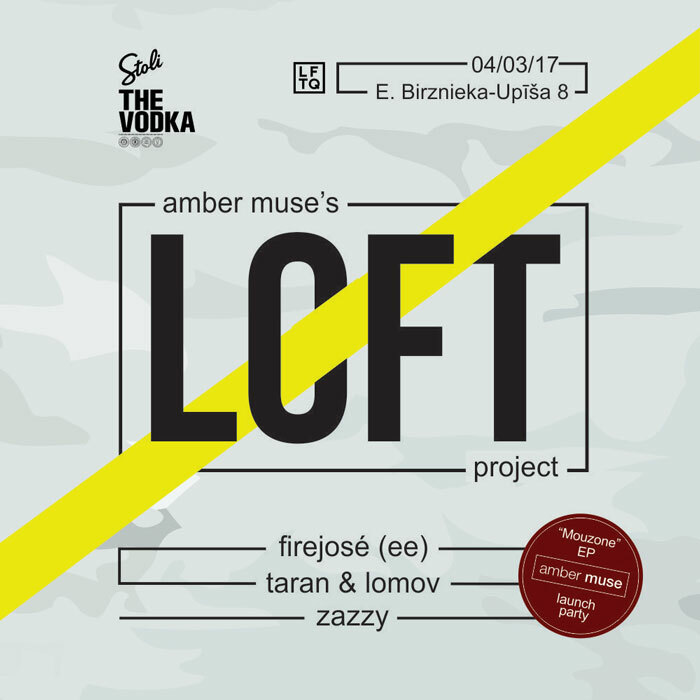 It's time for the launch party of the next Amber Muse Records release by Estonian producer Firejosé! His "Mouzone" EP has already gained support from Laurent Garnier, Catz 'n Dogz, Full Intention, Roger Sanchez and more.
Lineup:
• FIREJOSÉ (Emerald City, Amber Muse / EE)
• TARAN & LOMOV (Amber Muse / LV)
• ZAZZY (Amber Muse / LV)
* Limited capacity: 100 people only!
Location: Loftique (E.Birznieka-Upīša 8)
Supported by:
Stoli Latvia, Mapuche Vecriga, DanceRadio.lv, www.pmtm.lv.
******************
Free Amber Muse mobile app
iOS: http://goo.gl/I0K6e7
Android: https://goo.gl/KhwPdD