EVENT: Disco Darko with Pletnev (Opium, LT) @ Laska V21 / 16 June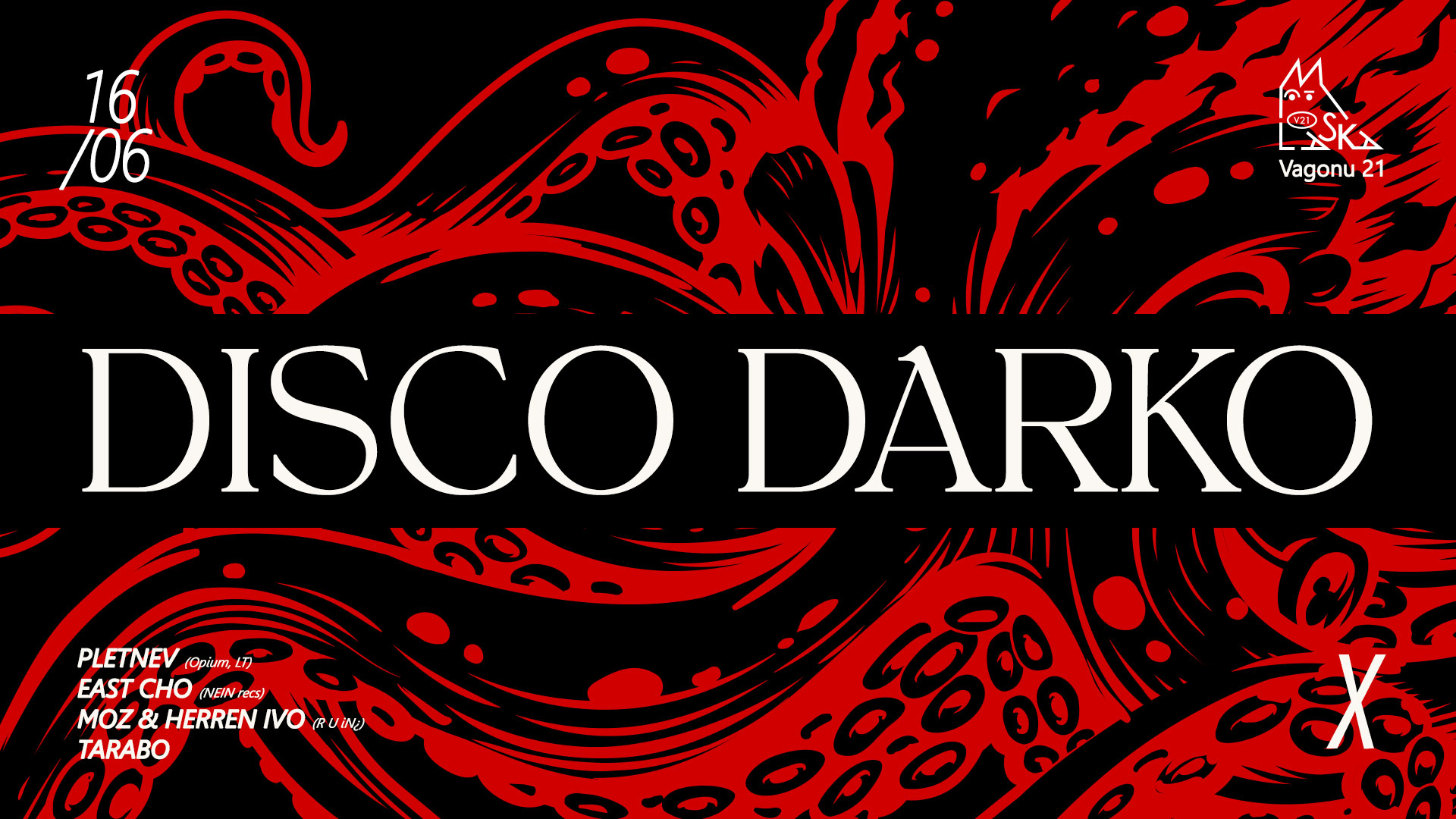 After the celebration of the first DISCO DARKO anniversary this spring, we are throwing a few events with the participation of foreign guests. On June 16, PLETNEV from the premium club Opium in Vilnius will join our residents behind decks.
LINEUP:
● PLETNEV (Opium/LT)
● EAST CHO (Nein Records)
● MOZ & HERREN IVO (R U iN¿)
● TARABO
Pletnev currently lives in Vilnius, has a beard, and loves to drink. Did records with KUMP, Le Temps Perdu, Fleeting Wax, Meda Fury, Bahnsteig23. Pletnev's taste in music is quite eclectic. In 2017-2018 he did splendid afro & oriental-flavoured EPs for such imprints as Meda Fury, Bahnsteig23, Needs and Mehmet's & Majica's Fleeting Wax. More atmospheric, dark, and deep EPs went out via Le Temps Perdu records (including remixes by Inga Mauer & RYOTTA OPP), Secretsundaze sublabel SZE & french experimental label KUMP. Though Alex is a newcomer in Vilnius, he perfectly represents the new Lithuanian scene of electronic artists among names like Manfredas, Siaubas, V and many others. He is a resident of Vilnius' nightlife Mekka – Opium club and became a part of "Opium of the People" compilation in 2018.
START: 22:00.