EVENT: Disco Darko New Year's Eve 2023 @ Laska V21 (Vagonu str. 21)
December 8, 2022 - 12:54 PM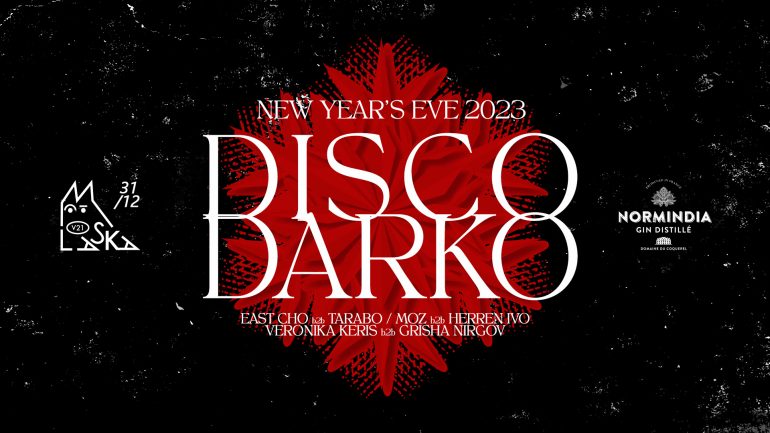 Have you missed a full-fledged New Year's celebration over the past few years? On December 31, we invite you to celebrate NYE 2023 with friends to the music that has made us dance the most this year: dark disco / indie dance / italo and EBM.
New Year's Eve in the Disco Darko fashion will be held in a completely new location — in the new stylish space Laska V21 on Vagonu str. 21.
High-quality sound system, relaxed atmosphere, and great music — everything you need for a great New Year's party!
LOCATION: Laska V21 (Vagonu str. 21)
Limited capacity.
LINEUP:
to be announced soon.
START: 23:00.