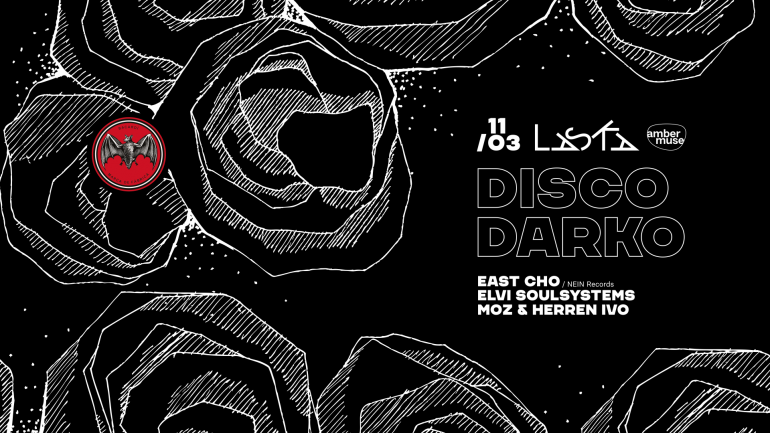 On March 4, the start of a new season in the renovated bar Laska interior! The concept of the DISCO DARKO event is dedicated to the sound of Indie Dance / Dark Disco / Electro. It is very popular in our neighboring country Lithuania and has a large army of fans on the world's hottest scenes, especially in England. Nein Records, Clash Lion, Permanent Vacation, Running Back – are just some of the strongest music labels promoting it internationally.
DJs:
● EAST CHO (Nein Records)
● ELVI SOULSYSTEMS
● MOZ & HERREN IVO
* Admission with valid Covid certificates only (bring your ID with you) and medical or FFP2 masks.