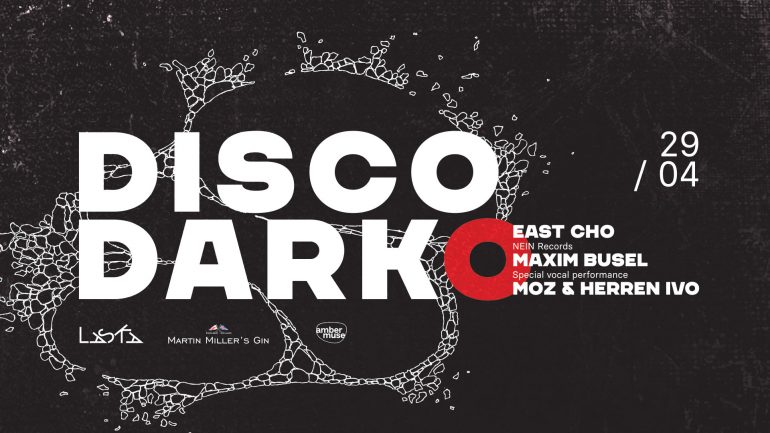 The start of the DISCO DARKO was a success! We will continue on April 29 in the same place – in the dark interior of the renovated Laska bar with an indie dance / dark disco and electro full of energy. This time the series inventor East Cho a.k.a. Max Lomov (birthday boy of that weekend) will be joined on stage by the Latvian actor Maxim Busel with a special vocal performance. He will perform a few electronic songs from the theater play "Three Sisters". mOZ & Herren Ivo from the R U IN? promo team will also deliver a distinct set for this event.
Lineup:
● EAST CHO (Nein Records)
https://ej.uz/east-cho
● MAXIM BUSEL electronic live vocal performance
● MOZ & HERREN IVO
https://ej.uz/moz-ivo
START: 22:00.
VENUE: Laska bar (Birznieka Upīša str. 8B, Riga)