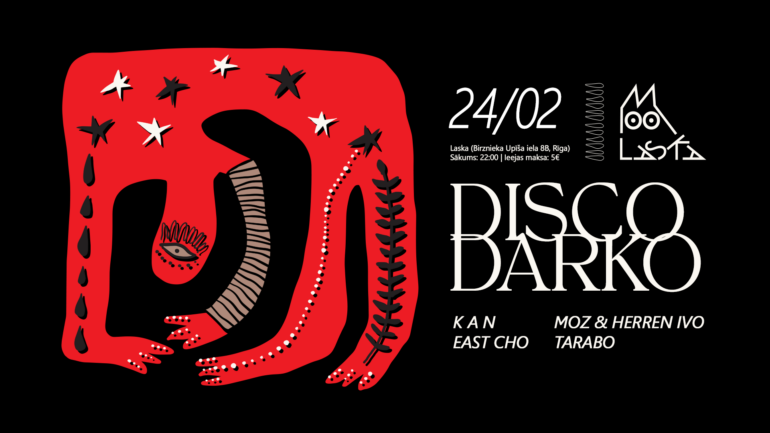 The DISCO DARKO Season 2023 opens with a party in the beloved premises of Laska bar. Series resident DJs this time will be joined by a special guest — KAN.
LINEUP:
● KAN
● EAST CHO (Nein Records)
● MOZ & HERREN IVO (R U iN¿)
● TARABO
Originally a DJ of organic-electronic music at Pachamama Beats audiovisual parties and stage curator at Komēta festival, KAN is currently part of the saxophone&downtempo act Symbionica and regularly plays his favourite genres – downtempo and organic house – at various venues and events. As a special for this year's first instalment of Disco Darko, KAN will be playing a set of dark disco/indie dance, another genre he's passionate about.
START: 22:00.