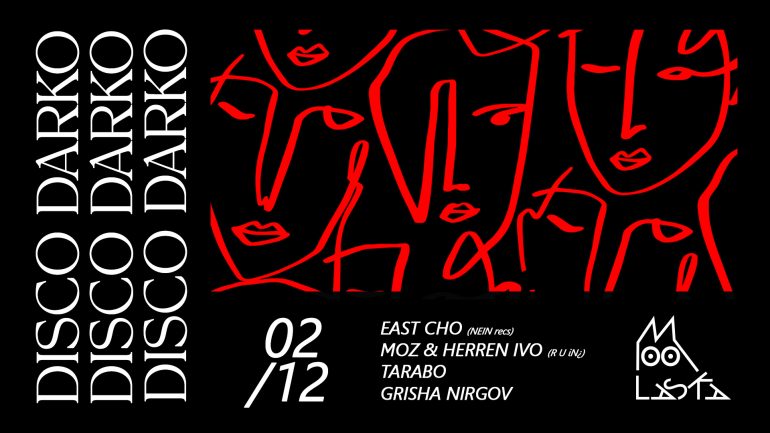 Continuing to find and explore the juiciest and grooviest tunes in Dark Disco, EBM, and Indie Dance, we invite you to join our Disco Darko gathering in the lovely Laska Bar. All our usual suspects will be behind decks.
LINEUP:
● EAST CHO (Nein Records)
● MOZ & HERREN IVO (R U iN¿)
● TARABO
● GRISHA NIRGOV (R U iN¿)
START: 22:00.