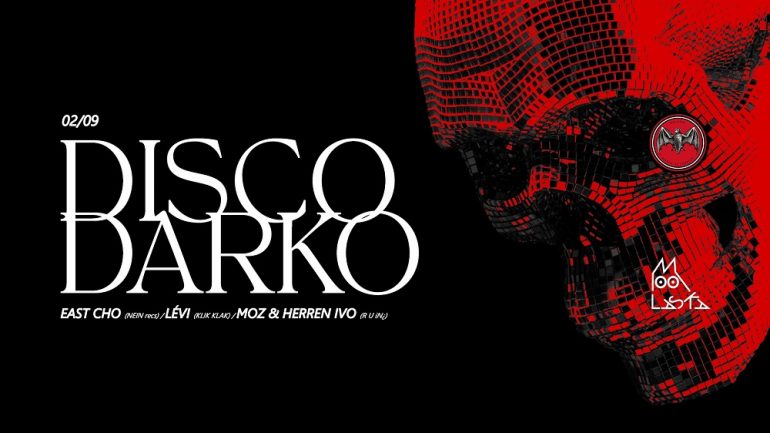 Spreading the vibes of dark disco, indie dance, and EBM – the genres we love as much as you do, we continue a series of DISCO DARKO events in the lovely "Laska" bar. The host, East Cho will be joined by our residents mOZ & Herren Ivo, and the very special guest – Lévi of the Klik Klak fame. Expect dark, energy-full, sweaty beats.
LINEUP:
● EAST CHO (Nein Records)
● LÉVI (Klik Klak)
● MOZ & HERREN IVO (R U IN?)
START: 22:00.