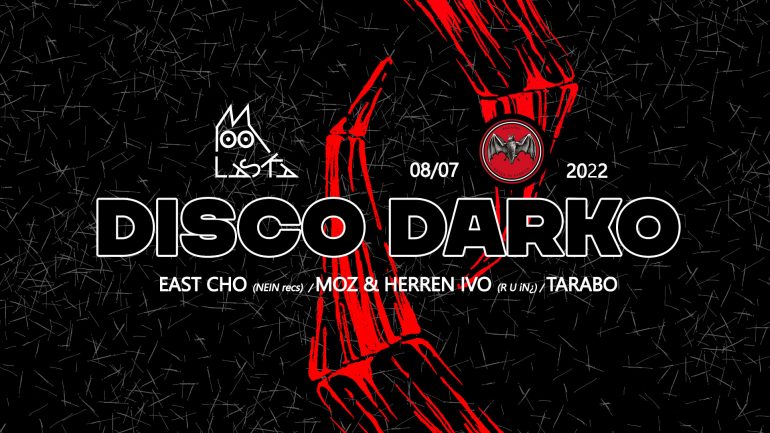 We had a blast at the two previous DISCO DARKO parties! And we're full of energy to continue. Bar "Laska" will become the hot spot of dark disco, indie dance, electro and some nu disco for the night of July 8. The series originator East Cho a.k.a. Max Lomov will be joined on decks by our new residents mOZ & Herren Ivo from the R U IN?, as well as expect a set from the mysterious Tarabo.
LINEUP:
● EAST CHO (Nein Records)
● MOZ & HERREN IVO (R U IN?)
● TARABO
START: 22:00.
Very limited capacity. Be first to get in!