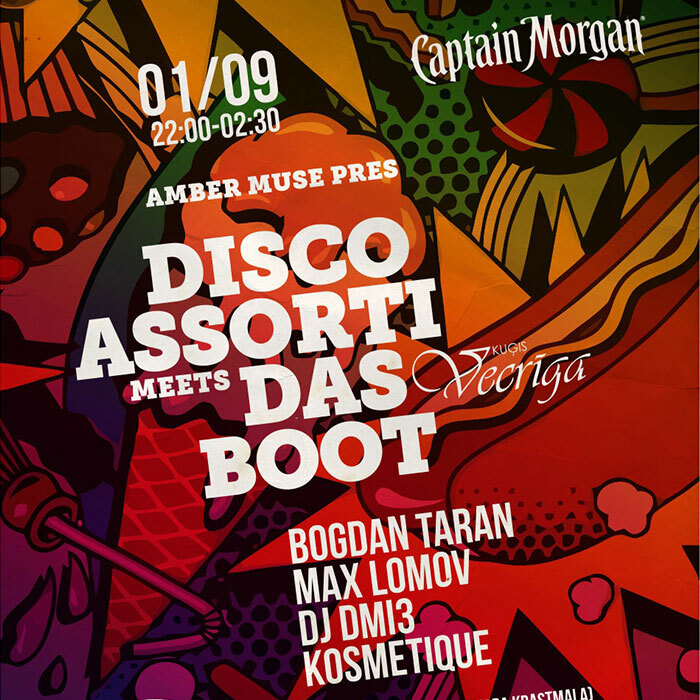 You asked for another DAS BOOT party this year – there you go! In the first day of autumn at DISCOTEKA ASSORTI these guys will deliver classic house & disco vinyl & modern electronica to you:
BOGDAN 'LUCKY F' TARAN | classic vinyl set
MAX LOMOV | vinyl set
DJ DMI3 | vinyl set
KOSMETIQUE
Timetable:
22:00 boarding to "Vecrīga";
22:30 departure for sail;
02:30 return (no stops during the journey).
Limited capacity: only 150 people on board.
Location: Vecrīga boat (11.Novembra krastmala, to the right of the Akmens bridge)
->->->->->->->->->->->->->->->->
Free Amber Muse mobile app
iOS: http://goo.gl/I0K6e7
Android: https://goo.gl/KhwPdD
Supported by:
Captain Morgan Latvia, TestPress.news, www.pmtm.lv.