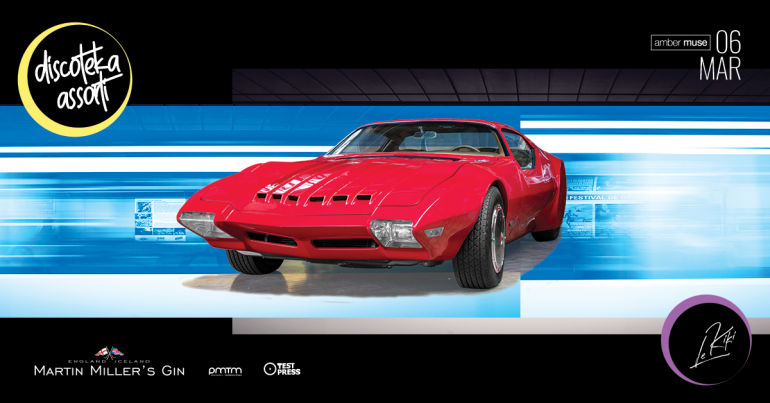 At the next Discoteka Assorti Bogdan Taran and N-Tone, who prepare classic house & disco vinyl sets, will be joined by Lithuanian DJ, producer, radio host and show costumes designer – Driule XL. He is well known in Vilnius and around for his passion for music and being very adoptive DJ. He also produces music under other name of Kole Audro, and organizes different events.
> LINE-UP:
● BOGDAN 'Lucky F' TARAN (classic vinyl set)
● N-TONE (classic vinyl set)
● DRIULE XL (LT)
> LOCATION:
Le Kiki (Palasta str. 10)
> DRINK OF THE NIGHT:
Martin Miller's Gin.
Download free Amber Muse mobile app for Android/iOS:
http://onelink.to/f9gxgu
Supported by: TriBaltic.lv, TestPress.news, KasKurKad.lv. Promo stuff: www.pmtm.lv.
GDPR notice: Pics and videos captured during party will be used in online and social media.