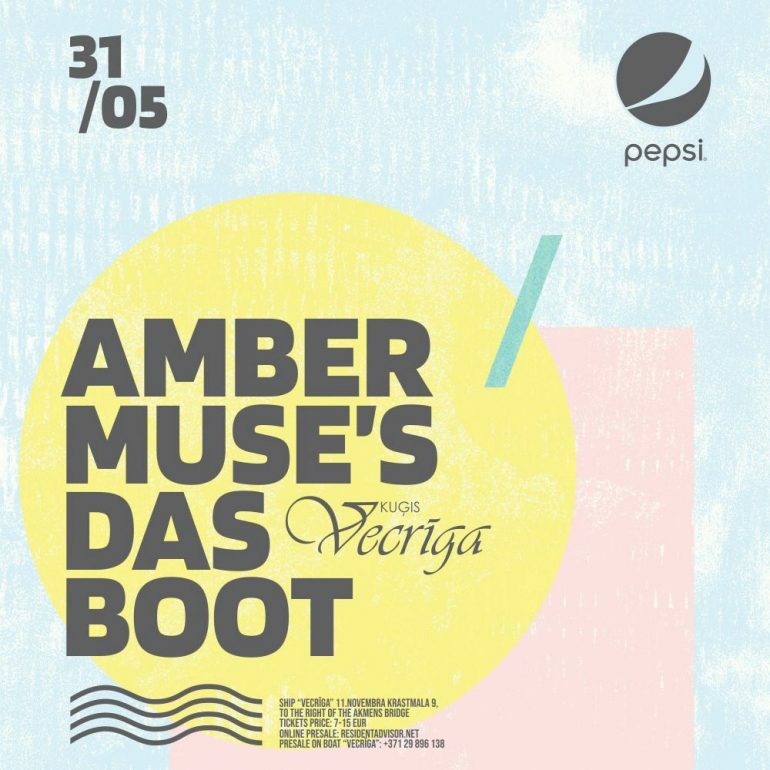 It's about that time again. DAS BOOT party season will kick off on Friday, May 31, at "Vecrīga" ship with strong DJs in the booth. Save the date and get your tickets now, capacity is strictly limited as always.
LINE-UP:
● KSENIA KAMIKAZA | Platz für Tanz
● TARAN & LOMOV | Amber Muse
● ESONIQ
● VLAD G
TIMETABLE:
22:30 boarding to "Vecrīga";
23:00 departure for sail;
02:30 return (no stops during the journey).
Tickets online presale at Resident Advisor www.residentadvisor.net/events/1268410:
Early birds: €6 + booking fee
1st release: €9 + booking fee
Final release: €13 + booking fee
Pre-sale on "Vecrīga" (€10): call +371 29 896 138.
On entry: €15 (if there's space available).
Limited capacity: only 150 people on board.
Location: Vecrīga boat (11.Novembra krastmala 9, to the right of the Akmens bridge)
Supported by: Pepsi, TestPress.news, www.pmtm.lv.
~~~~~~~~~~~~~~~~~~~~~
Download the new version of free Amber Muse mobile app for Anroid/iOS: http://onelink.to/f9gxgu
GDPR notice: Pics and videos captured during party will be used in online and social media.