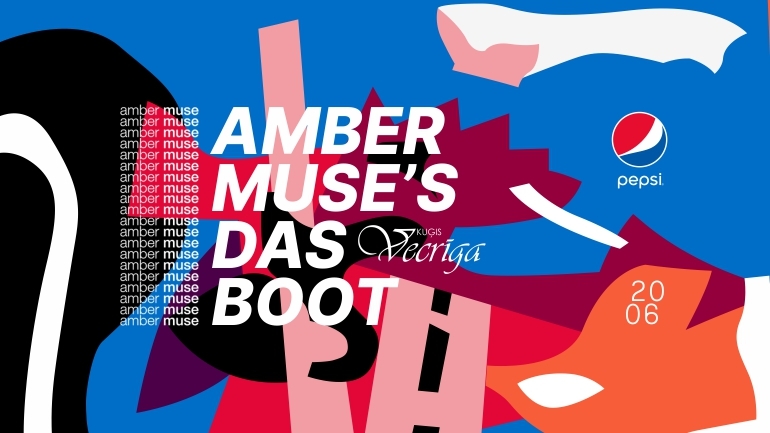 The moment has come! Since the lockdown is over, we can finally immerse ourselves in music at the first "Das Boot" summer party of 2020. The venue remains unchanged: the "Vecriga" ship. Get ready for a four hour music trip on Daugava that will begin at 20:00. The admission to the event is only in masks for the mouth and nose (instead of a mask, you can also use handkerchief/scarves or other means that cover the nose and mouth). Please read carefully the safety requirements for the Covid-19 below.
LINE-UP:
● TARAN & LOMOV | Amber Muse
+ more tba
SUPPORTED by Pepsi.
TIMETABLE:
20:00 boarding to "Vecrīga";
20:30 departure for sail;
23:55 return (no stops during the journey).
Tickets online presale at Resident Advisor:
https://www.residentadvisor.net/events/1410020
Early birds: €6 + booking fee
1st release: €9 + booking fee
Final release: €13 + booking fee
Pre-sale on "Vecrīga" (€10): call +371 29 896 138.
On entry: €15 (if there's space available).
Strictly limited capacity.
Location: Vecrīga boat (11.Novembra krastmala 9, to the right of the Akmens bridge).
COVID-19 SAFETY NOTICE:
To get to the party you must wear mouth and nose protection all the time (masks, handkerchief, scarves or other means) and keep the self-distance when available.
Please assess your health and do not attend the event if you have symptoms of a respiratory infection (fever, cough, shortness of breath) or if you are required to comply with self-isolation, home quarantine or strict isolation.