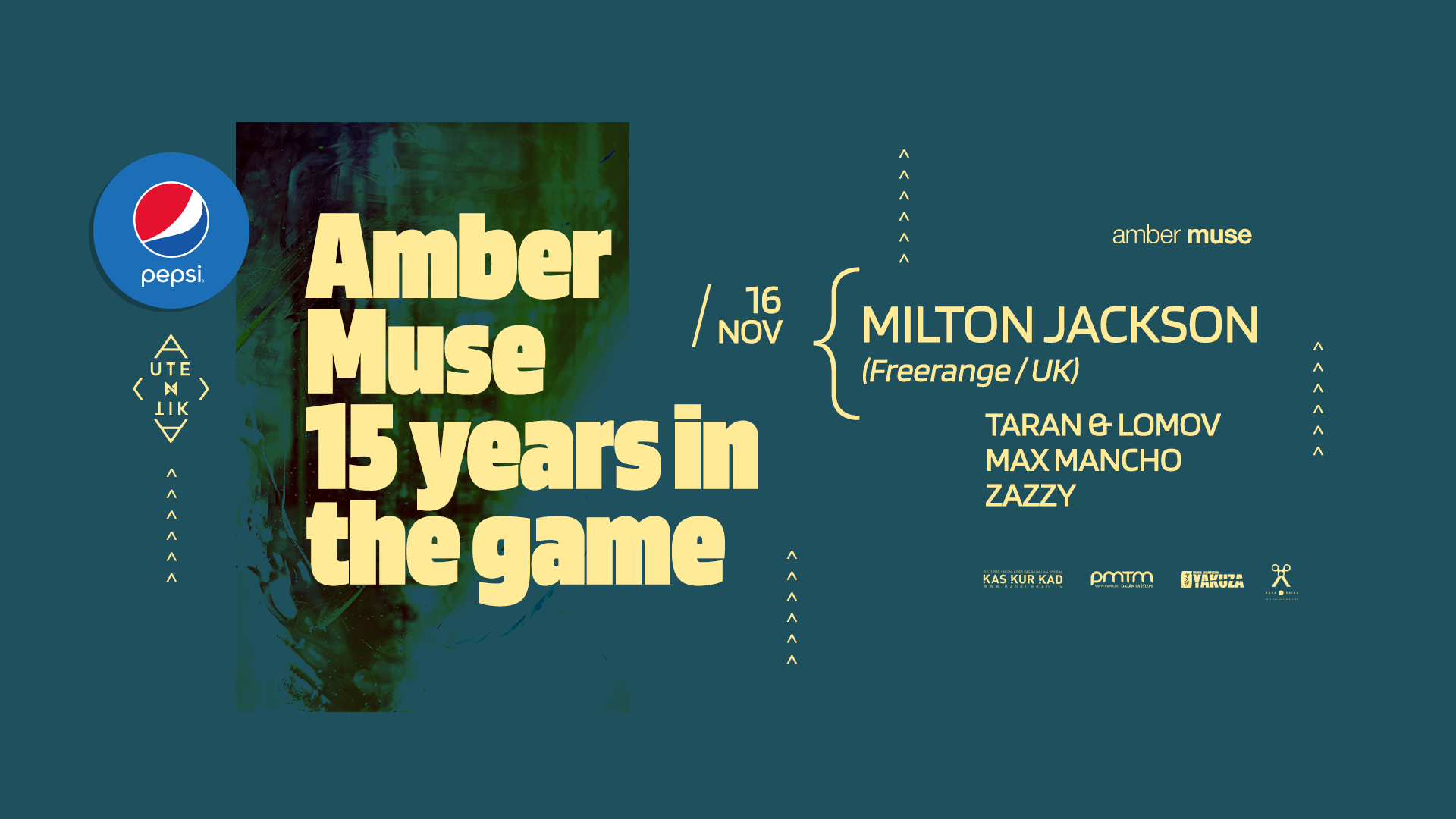 This year Amber Muse turns 15. For the celebration we invited Milton Jackson from the UK. 20 years on the scene with two LPs and many successful releases on Tronicsole, Glasgow Underground, Freerange Records, Slip'n'Slide, Urbantorque, Tsuba – Milton Jackson is one of the UK's deep house finest producers. Make sure you are there with us at this festive event!
LINEUP:
● MILTON JACKSON (Freerange Records/UK)
● TARAN & LOMOV
● MAX MANCHO
● ZAZZY
LOCATION: Autentika (Bruninieku str. 2).
DOORS: 23:00.
Milton Jackson guest mix for Amber Muse:
SUPPORT:
Pepsi, Pm-Tm, Yakuza Sushi & Asian Fusion, TestPress.news, RadioNABA, KAS KUR KAD.
Free Amber Muse mobile app for Android/iOS:
http://onelink.to/f9gxgu