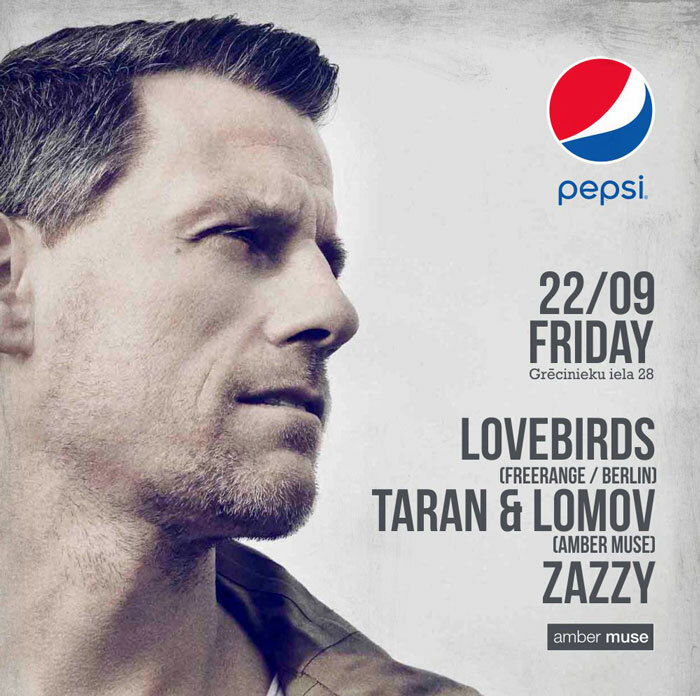 Amber Muse's autumn season will kick off with a party headlined by one and only Lovebirds from Berlin.
LINEUP:
– LOVEBIRDS (Winding Road, Freerange / DE)
– TARAN & LOMOV (Amber Muse / LV)
– ZAZZY (Amber Muse / LV)
Lovebirds is a solo project of Berlin resident Sebastian 'Basti' Doering, who is also known as a half of Knee Deep duo. The first Lovebirds release came out in 2000, and after three 12" on Winding Road Records he got catapulted to the house music stardom. "In The Shadows", "Want You In My Soul" and "My Man" are just few best known records of his prolific discography on labels such as Freerange, Buzzin Fly, Teardrop, Lazy Days, Liebe*Detail more. On September 22 Lovebirds will headline the first autumn season Amber Muse party in Riga.
DOORS:
23:00
LOCATION:
Secret Garden (Grēcinieku str. 28)
SUPPORT:
Pepsi, TestPress.news, www.pmtm.lv.
Free Amber Muse mobile app
iOS: http://goo.gl/I0K6e7
Android: https://goo.gl/KhwPdD