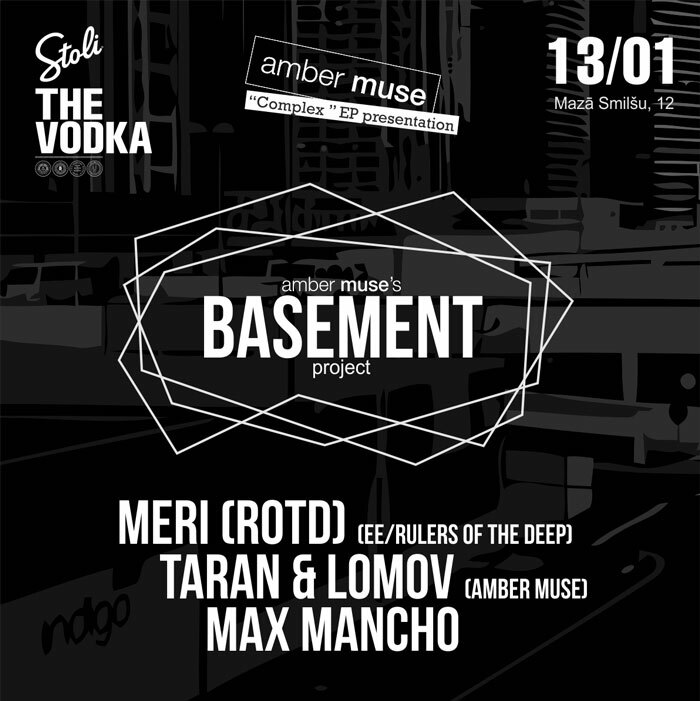 After great December party we return to a super-cool basement in Vecrīga with a presentation of the next Amber Muse Records release by MERI (ROTD) (Rulers Of The Deep) "Complex" EP.
Line up:
• MERI (Rulers of the Deep / EE)
• TARAN & LOMOV (Amber Muse / LV)
• MAX MANCHO
Location: Mazā Smilšu 12, Vecrīga.
On door: 5 €, with ISIC/RSU cards – 3 € until 00:30.
Start: 23:00.
Supported by:
Stoli, DanceRadio.lv, Mapuche Vecriga, www.pmtm.lv.