Walker & Royce "Fetish" OUT NOW!
November 2, 2016 - 7:09 PM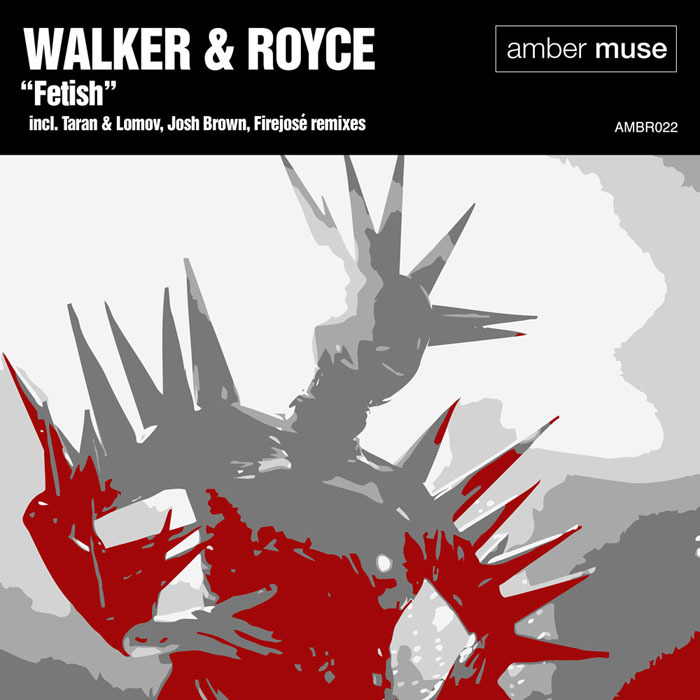 Following on from big releases for Moda Black, Pets Recordings, W&O Street Tracks, Dirtybird and most recently Relief, Brooklyn based duo Walker & Royce debut on Amber Muse.
Supported by: Laurent Garnier, Low Steppa, SEFF, Shur-i-kan, Javier Orduna, Blacksoul, Onur Ozman, Shiba San, Rich Wakley, Ardalan, Mark Knight, Vincent Kwok, Berny, Dj Roog (Hardsoul), Igor Marijuan, Dj Meri (Rulers Of The Deep) and more.




Feedback:
Laurent Garnier (F Comm)
"Great tunes … Loooove the whole EP. Will play for sure"
Copy Paste Soul (Exploited)
"Sick mix from the label bosses….watch out for these guys!"
Danny Tengalia
"Support! Thank you!"
Mark Knight (Toolroom)
"Nice package. Taran & Lomov Thanks"
Low Steppa (Simma Black)
"Dope – 4/5"
SEFF (Hot Creations)
"Firejose remix is big!!"
Javier Orduna (Moda Black)
"The one for me is the Firejose remix, thats a fucking nice remix, awesome!! KILLING IT!! "
Blacksoul (Blacksoul Music)
"Original and Taran & Lomov remix are the one! love it"
Onur Ozman (Noir / Rebirth)
"Walker & Royce are killing allways. All remixes are great but i am diggin the original."
Shiba San (Dirtybird)
"Fetish (Original) – 4/5"
Rich Wakley (Suara)
"Naughty! Original & Taran!"
Ardalan (Dirtybird, Iran)
"Loving Taran & Lomov remix"
Vincent Kwok (Transport)
"That Firejose remix is hot!"
Berny (Kolour)
"Taran & Lomox is the Remix!"
Dj Roog (Hardsoul)
"Nice one!"
Igor Marijuan (Ibiza Sonica Radio)
"Great stuff here.. just love it!"
Dj Meri (Rulers Of The Deep/Outpost)
"All remixes and original are fucking perfect! like this a lot!"